There was a boss who was young, promising and successful. He could be said to have attained a success and be well-contented. But for some time, because of the pressure of work, he often couldn't sleep at night. One day, it was late at night, and the boss was still unable to sleep, then he simply got up and walked out of his home, walking alone in the deserted street. He suddenly found that there was a beggar sleeping on the stone steps under the roadside trees, snoring happily.
The boss was very emotional. Who knew the pain in his heart behind the seemingly bright appearance? However, a scruffy beggar could sleep peacefully without worry, and the boss was a little envious of this beggar. Of course, nine times out of ten, this beggar would envy the boss's life. He was elegant and proud of his life in Western dress and leather shoes. But who could see the life behind the boss? Due to the pressure from work, life and competition, he had to worry about everything. Only the boss knew the difficulties of starting a business and the hardships and tiredness of life, while others only saw the bright appearance and achievements.
I have a few colleagues around me. They are the second generation of officials, who are comfortable with food and clothing, have cars and houses, and have easy and stable jobs. There was a girl who returned from overseas. Her father was a middle-level leading cadre in the district, and her mother died of illness in her fifties. The girl is in her thirties, having gone out with boys for several times, but she still doesn't want to get married. There is also a female colleague whose father is the head of the power department of a county, and whose mother is also working in the office. But her parents died of illness, just in her fifties. This female colleague was born in 1984, and got divorced just after marriage. She has not remarried yet.
How many people dreamed of a carefree life, but who can see the helplessness in their hearts?
My wife has a distant relative. Both husband and wife teach in a key university. The husband is also the dean of the college and doctoral supervisor. Their daughter is also excellent, having graduated from Nanjing University. Once, the school invited a Taiwan scholar to give a lecture. To everyone's surprise, their daughter fell in love with the scholar. Later, the daughter secretly took the household register and married the Taiwan scholar. The scholar was 24 years older than the girl who could almost be her father.
In the past few years, the scholar died of illness, so the girl had to go to Beijing to develop her career, and she is still alone.
What an enviable family, what an excellent daughter, but how can outsiders know the helplessness and sadness behind them?
Until one day, I saw a saying - whose pot bottom is not black? Yes, if you don't turn the pot upside down, who will see that the pot is black? I once thought some people's pots were spotless and shiny.
Everyone has his or her own helplessness and pain, but people don't show it to others easily. Everyone shows his or her happy side and gives people wonderful moments. But the people in the world finally understand that everyone has a hard book to read, and the key is how to read it.
有一位老板年轻有为,事业有成,可谓春风得意,可有段时间由于工作压力的缘故,夜间常常难以入眠。有一天,已是深夜,老板还难以入睡,他索性起身便从家中走了出来,独自走在无人的大街上。他突然发现,在路边树下的石阶上竟有一个乞丐睡在那里,还发出畅快的鼾声。
老板很是感慨,看似光鲜的背后,又有谁知道自己的心中的苦楚呢?而一个邋里邋遢的乞丐却能如此高枕无忧,安静睡去,而老板此时竟有点羡慕这个乞丐了。当然,这个乞丐十有八九会艳羡这个老板的生活,西装革履,风度翩翩,人生得意。可谁会看到老板背后的生活呢?来自工作、生活、竞争的压力,凡事都要操心费劲,身不由己的环境。创业的艰难,生活中的苦和累,只有老板自己知道,而别人看到的只是光鲜的外表和成就。
我身边就有这样的几个同事,他们都是官二代,衣食无忧,有车有房,有着轻松而稳定的工作。有一个女孩,海归,父亲是区里的一位中层领导干部,可不想母亲五十多岁就因病去世。女孩已经三十多岁,男朋友谈了不少,可至今也没有要婚嫁的样子。还有一个女同事,父亲是某县电力部门的一把手,母亲也在机关工作,可不想父母都因病去世了,也就五十多岁的样子。这位女同事生于1984年,刚结婚就离婚了,至今也没有再婚。
无忧无虑的生活,曾是多少人的梦想,可谁又能看到他们内心深处的那种无助和无奈呢?
妻子有一个远房亲戚,夫妻二人都在某重点大学任教,丈夫还是学院院长,博士生导师。他们的女儿也很优秀,毕业于南京大学。有一次,学校邀请台湾某学者来讲座,他们的女儿竟然与这学者坠入爱河,后来女儿偷偷拿了户口本与那台湾学者结了婚,学者比女孩大24岁,几乎可以做她的父辈了。
过去了几年,那学者因病去世,女孩子只好去了北京发展,至今还孤身一人。
多么令人艳羡的家庭,多么优秀的女儿,可外人又怎会知道他们背后的无奈和忧愁呢?
直到有一天,我看到一句话——谁家的锅底不黑呢?是啊,不把锅反过来,谁会看到锅是黑的呢?还以为有的人家锅是一尘不染,光彩照人。
每个人都有自己的无奈和伤痛,只是人们都不轻易拿出来示人罢了,人人都展示出幸福快乐的一面,给人精彩的瞬间,可世人最终懂得,谁家的锅底不黑,家家都有一本难念的经,关键的是只是如何去念这经。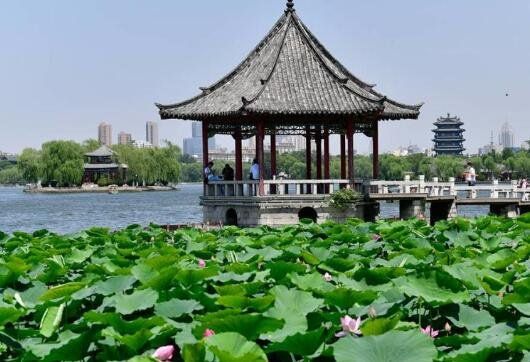 ---
Posted from https://blurtlatam.com