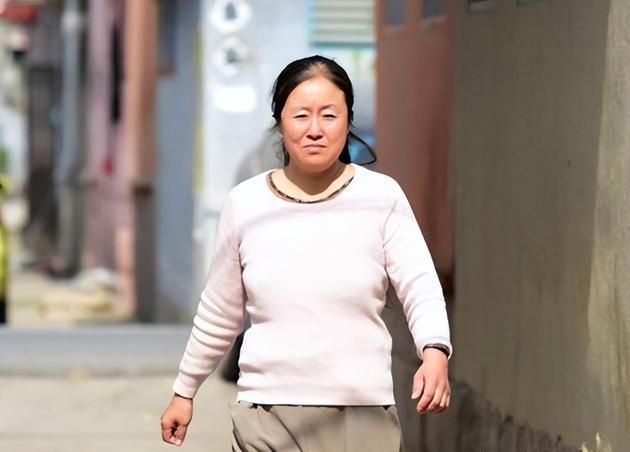 A few years ago, I saw a piece of news on TV about a Qingdao elder sister who lived by scavenging and insisted on learning English by herself. Later, I found the relevant reports about her on the Internet. Only then did I understand her difficult life and the bitterness and helplessness behind her persistence. One never knows till he has tried. I can understand her and her difficulties, because I have gone through similar experiences.
Her name is Yuan Yinghui, born in 1973, who is five years younger than me. She and I are about the same age. She was born in a peasant family, and what is more unfortunate is that her parents, especially her father, did not support her to study, but ridiculed and obstructed her self-study. Without financial resources and support from anyone, even her survival has become a problem, but her love for English is still persistent and she never gives up.
She dropped out of a secondary vocational school and went home to learn English by herself. She was not interested in the clothing major and could not stand the ridicule of her parents and neighbors at home, Yuan Yinghui had to run away from home and continue to learn English by herself.
The year her story was reported on TV was about 2018. In that year, a video blogger found her and invited her to shoot a video.
Knowing her story, I was heartbroken for she paid too much. When she was speaking in English, she obviously had pronunciation problems and grammatical errors. After all, her starting point was too low, and it was not easy to get there completely by self-study. That year, at the age of 45, what should she do, I have no idea. I was really worried, but there was nothing I could do but wish her a happy life in the future.
Today, I came across a report on the Internet published in May this year - "an eldest sister from Qingdao taught herself English for 28 years, ran away from home and made a living by scavenging, and now she has become a white-collar worker in a foreign enterprise". I am really happy Yuan Yinghui finally has her own home and realized her own value.
Seeing the message below the report, I was filled with emotion. Some people said that the price she paid was too high, and the gains outweighed the losses; some people also said that she should have signed up for the training class, so that she would not have taught herself for 28 years.
Not only the expensive training fees, but also the costs of meals, accommodation and transportation--For a child from a poor family, taking some training courses is simply a fantasy. In the 1990s, I also had a deep experience.
You know, spending money and taking some training courses at Beijing Foreign Studies University for a year is worth more than ten years of self-study, but in reality, this shortcut is more difficult than scaling the blue sky. Therefore, I also chose to learn English by myself until today.
There is an idiom called "sympathizing with each other in the same disease". Only with similar or identical experiences can we feel the bitterness and difficulties, resonate with each other, and be considerate of others. People who have not had such experiences will not feel from the heart, but just moan without illness.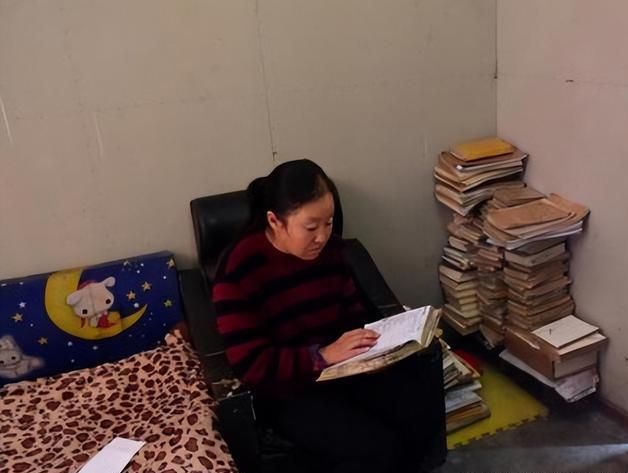 几年前,我从电视上看到一则新闻,讲的是一青岛大姐靠拾荒生活而又坚持自学英语的故事。后来,我从网上找到了关于她的相关报道,才了解了她艰难的一生,读懂了她那份执着背后的辛酸和无奈。事非经历不知难,我能理解她,懂得她的艰难,因为我也曾走过,也有过相似的经历。
她叫袁英慧,出生于1973年,小我五岁,算是同龄人。她出生在一个农民家庭,更为不幸的是,她的父母尤其是父亲并不支持她读书,反而对她的自学加以嘲讽和阻扰。没有经济来源,没有任何人的支持,连生存都成了问题,可她对英语的喜爱依然执着而不放弃。
她从中职学校退学回家自学英语,因为她对服装专业没有兴趣,在家无法忍受父母、相邻的嘲弄,袁英慧只好离家出走,靠拾荒生活,继续自学英语。
电视报道她的故事那年,大概是2018年,那一年因为一个视频博主发现了她,然后邀请她拍了视频。
看到她的故事,我是心痛的,她付出的代价太大了。她在用英语讲述时,明显有发音问题和语法上的错误,毕竟,起点低,完全靠自学,走到这一步已经不容易了。那一年,已经45岁的她未来将何去何从,我真的很担心,却也无可奈何,只祝愿她祝福她,未来生活得幸福。
今天,在网上无意中看到今年5月份发的一则报道——"青岛大姐自学英语28年,离家出走靠拾荒为生,如今入职外企成白领",袁英慧终于有了自己的归宿,也实现了她自身的价值,我真替她高兴。
看到报道下面的留言,感慨万千,有人说她付出的代价太大了,得不偿失;也有人说她当初该报名参加培训班,不至于自学28年。
不只是费用昂贵的培训费,还有吃饭、住宿、交通的费用,对一个穷徒四壁家庭里的孩子来说,简直就是天方夜谭。在上世纪九十年代,我也有着很深的经历。
拿钱去北外培训上一年,顶得上自己自学十多年,可现实面前这条捷径比登天还难。所以,我也选择了自学英语,一直走到今天。
有句成语叫同病相怜,有着相似或者相同的经历,才能感受到其中的辛酸和艰难,才会产生共鸣,才会体谅别人,而未曾有这样经历的人是不会有发自内心的感受,也不过是无病呻吟罢了。