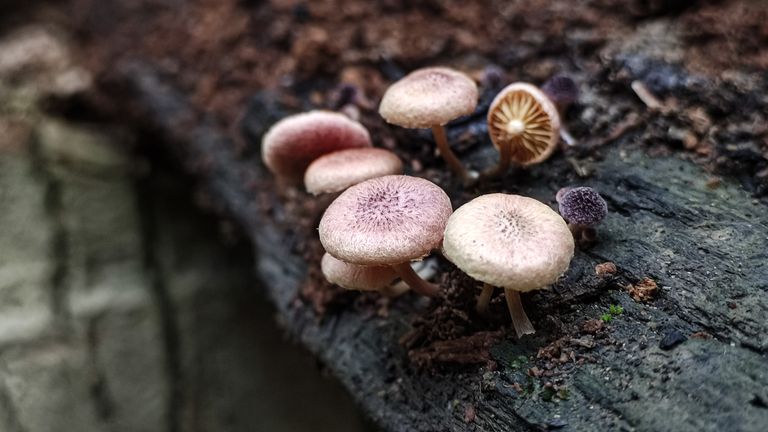 When the rainy season arrives, the leaves , branches of dry wood and fallen trees during the season turn to damp and they slowly rot back to the ground, during the process various types of fungi grow around them with different textures and ways of life.
today i have a collection mushroom Gymnopilus aeruginosus which is a type of mushroom which I found growing on hardwood trunks (coconut trunks) this season, these mushrooms have a slightly firm texture and have brown foam on the surface texture of the umbrella and Mushrooms have two different color combinations on the stem and the petals of the umbrella and that makes the mushroom look so elegant.
I found this wild mushroom growing around a rotting coconut trunk in the back of my house, you can enjoy the beauty and uniqueness of this mushroom in some external lens macrophotography smartphne shots, I hope you can enjoy it.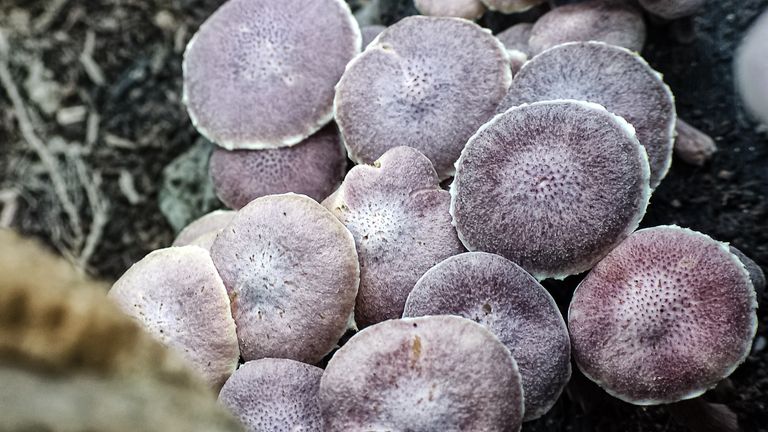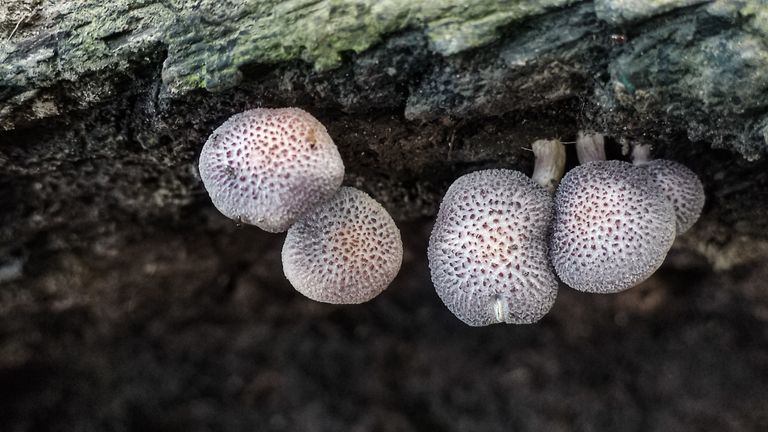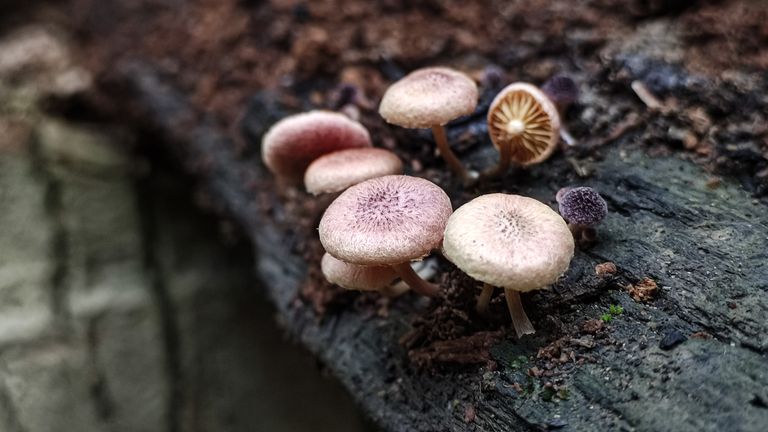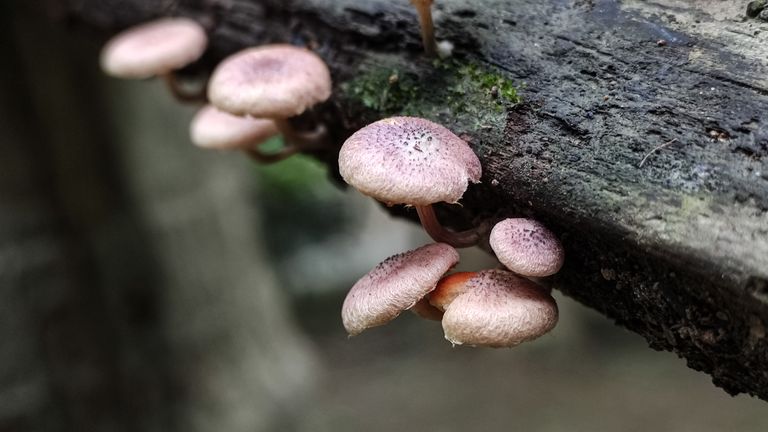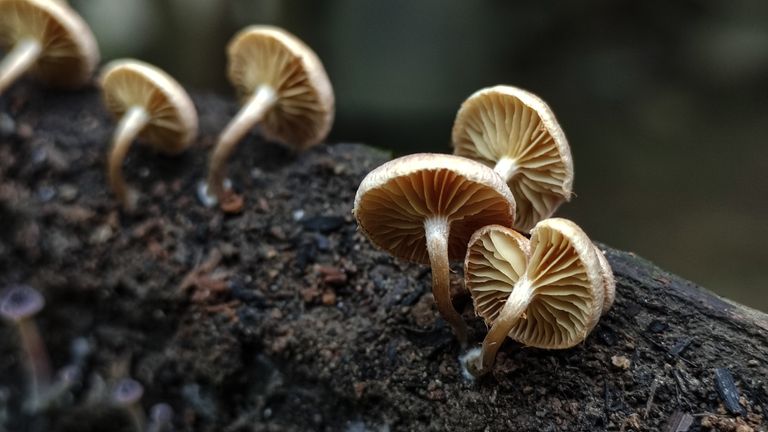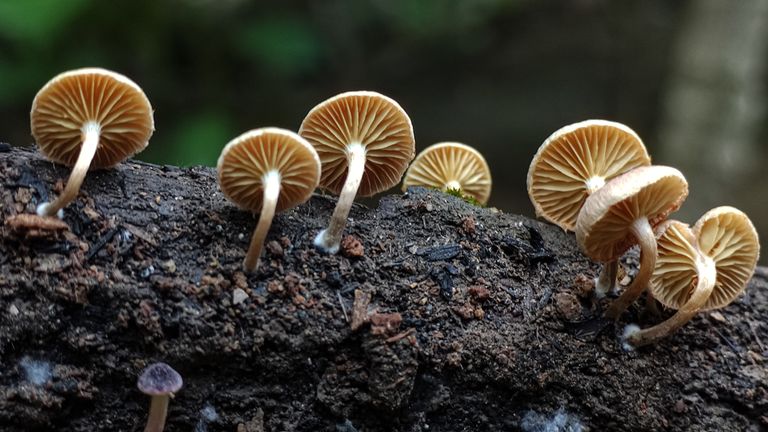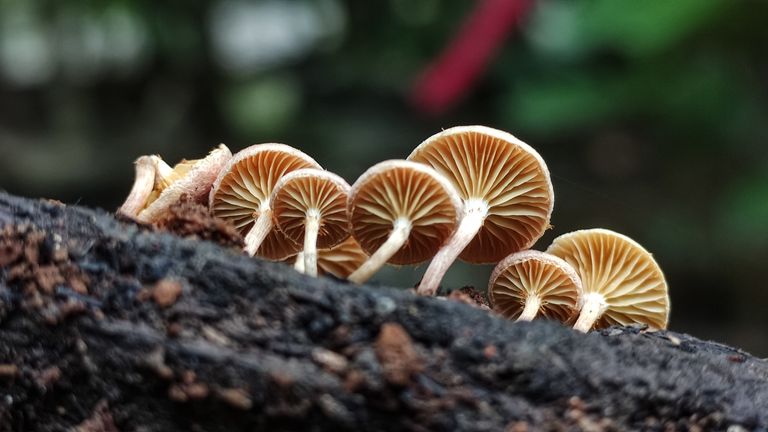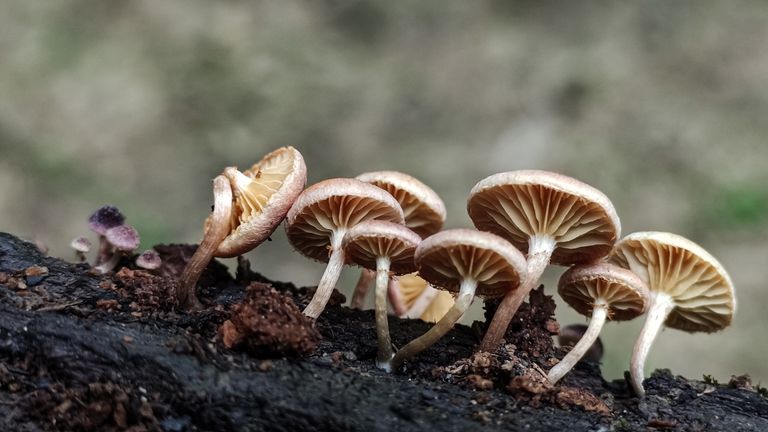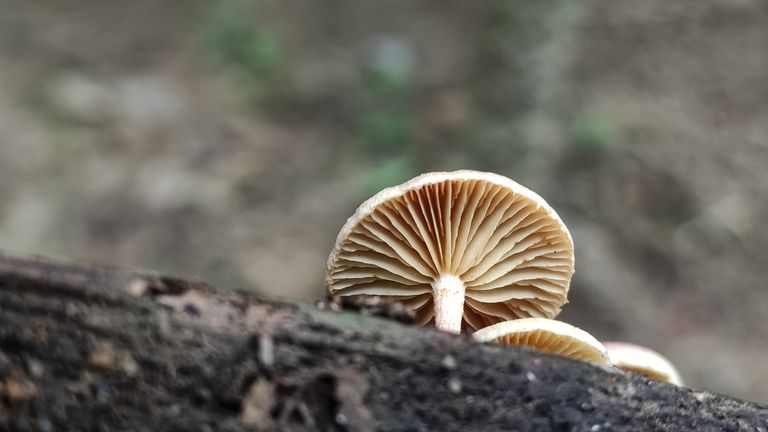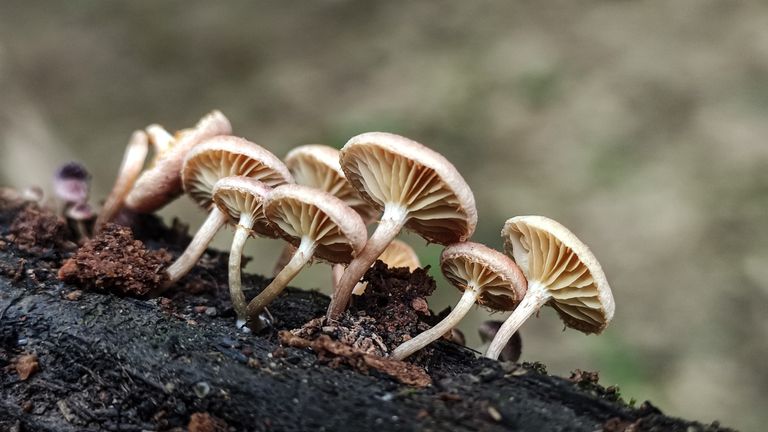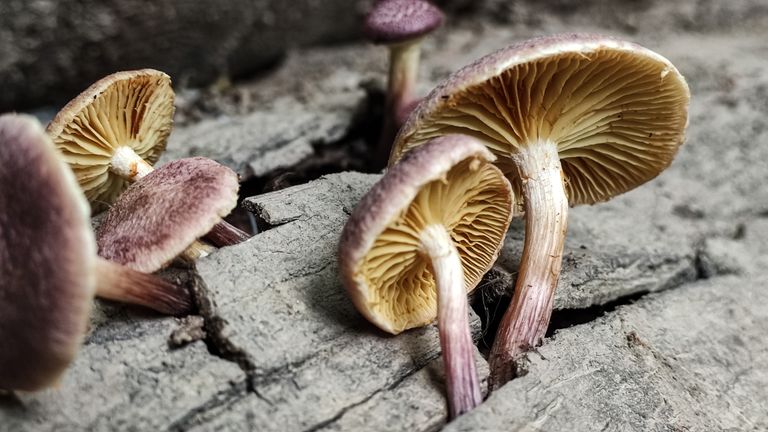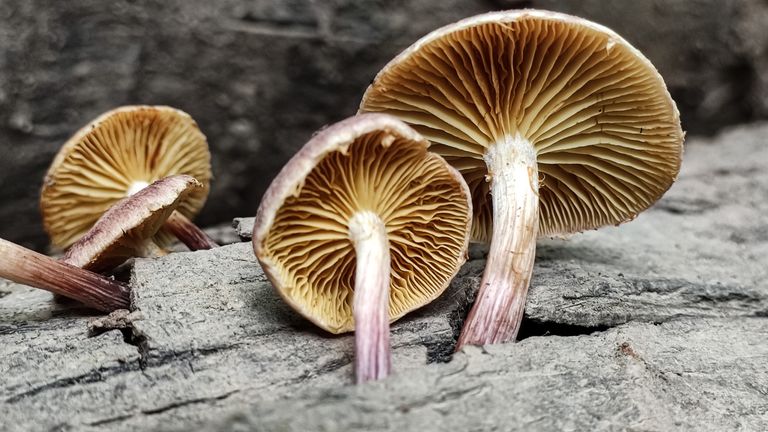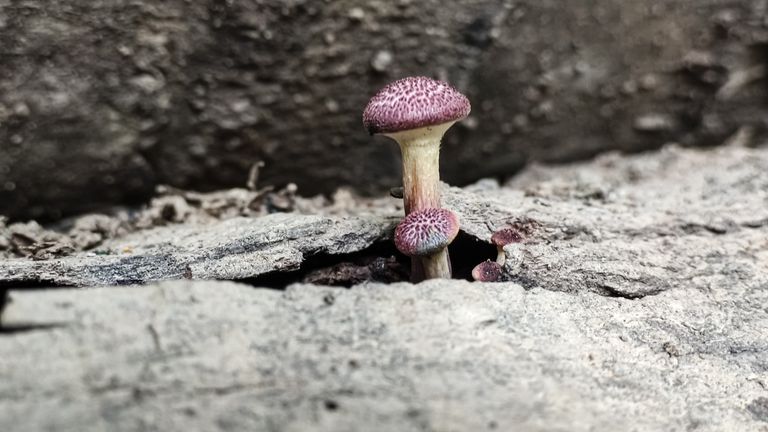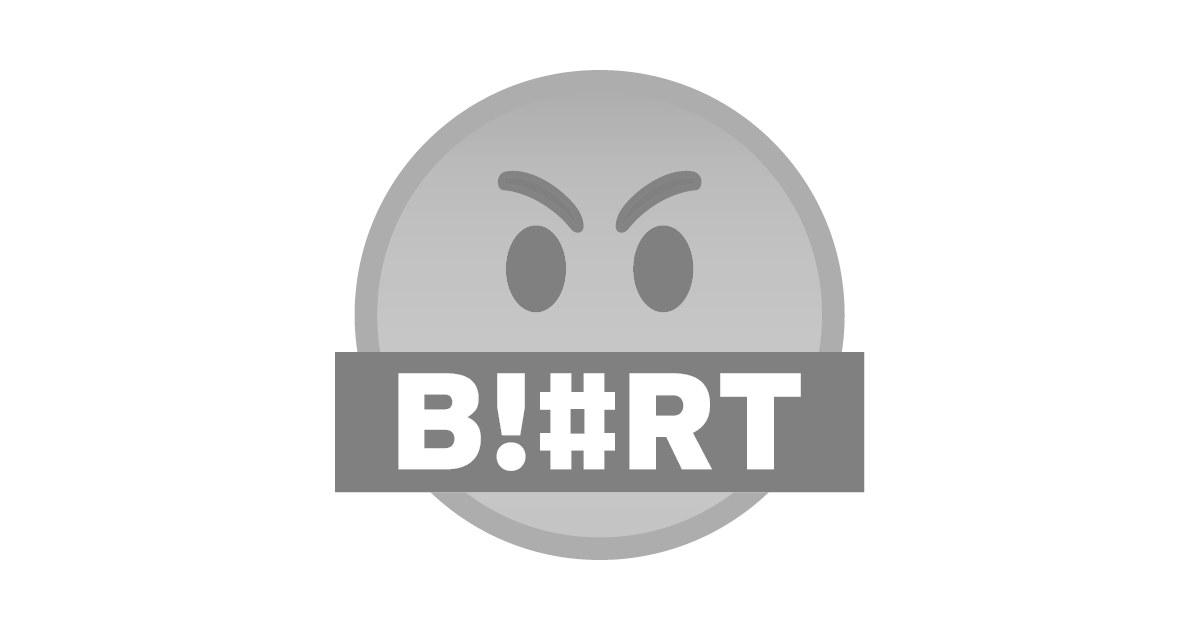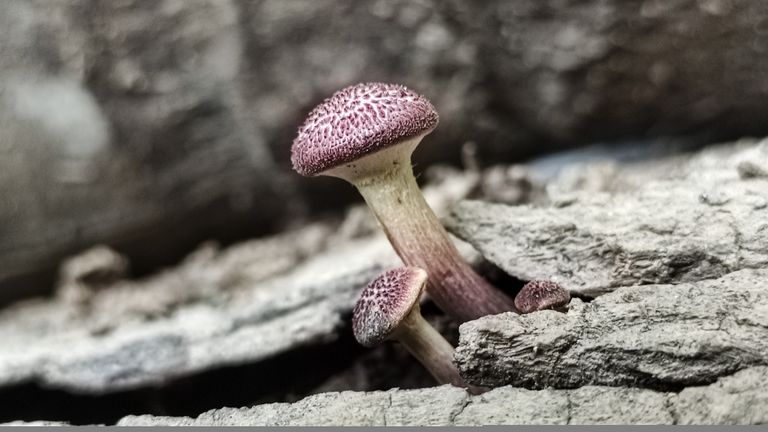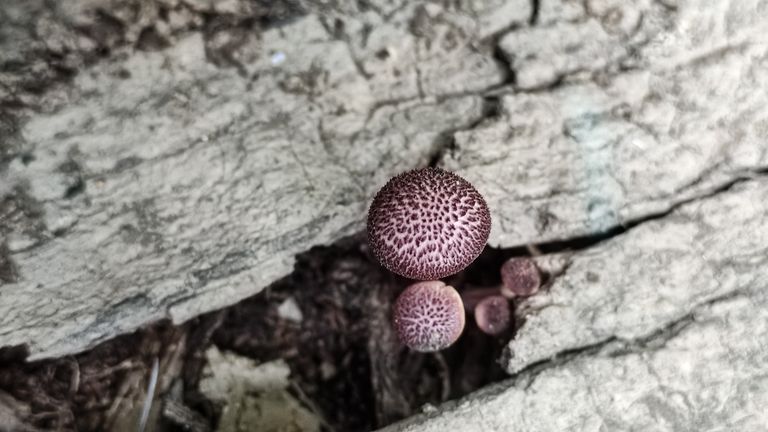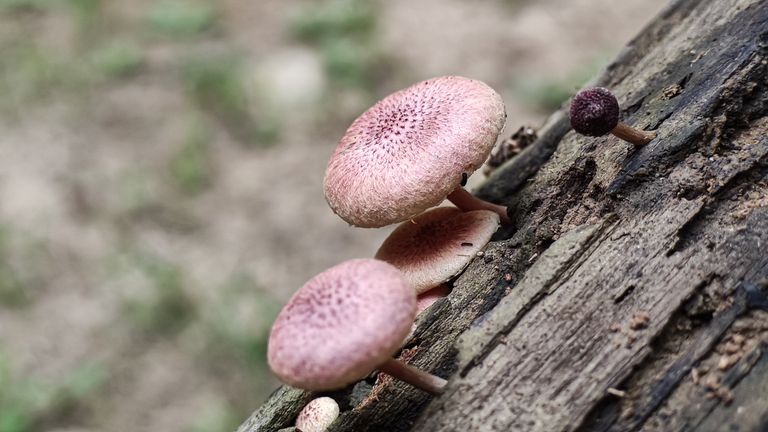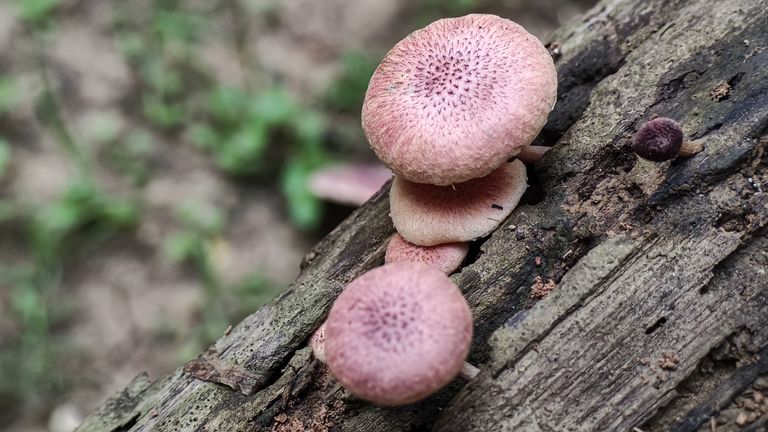 | Camera | Smarphone + macro lens |
| --- | --- |
| Iso | Otomatis |
| Editing | Snapseed app |