Hello Everyone ,
How are you all ? I hope everyone is fine and doing great in their life.
Last night @tekraze shared something with the team that shocked me , he got a message from @zahidsun on telegram. The shock was that this was not the original id of zahid but a fake account created by a scammer.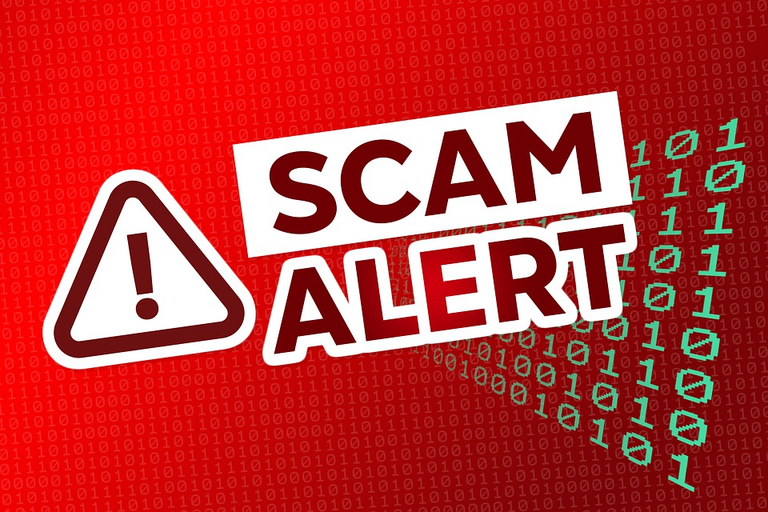 Still @tekraze asked zahid bhai if he created a new account and zahid cleared that it was not him.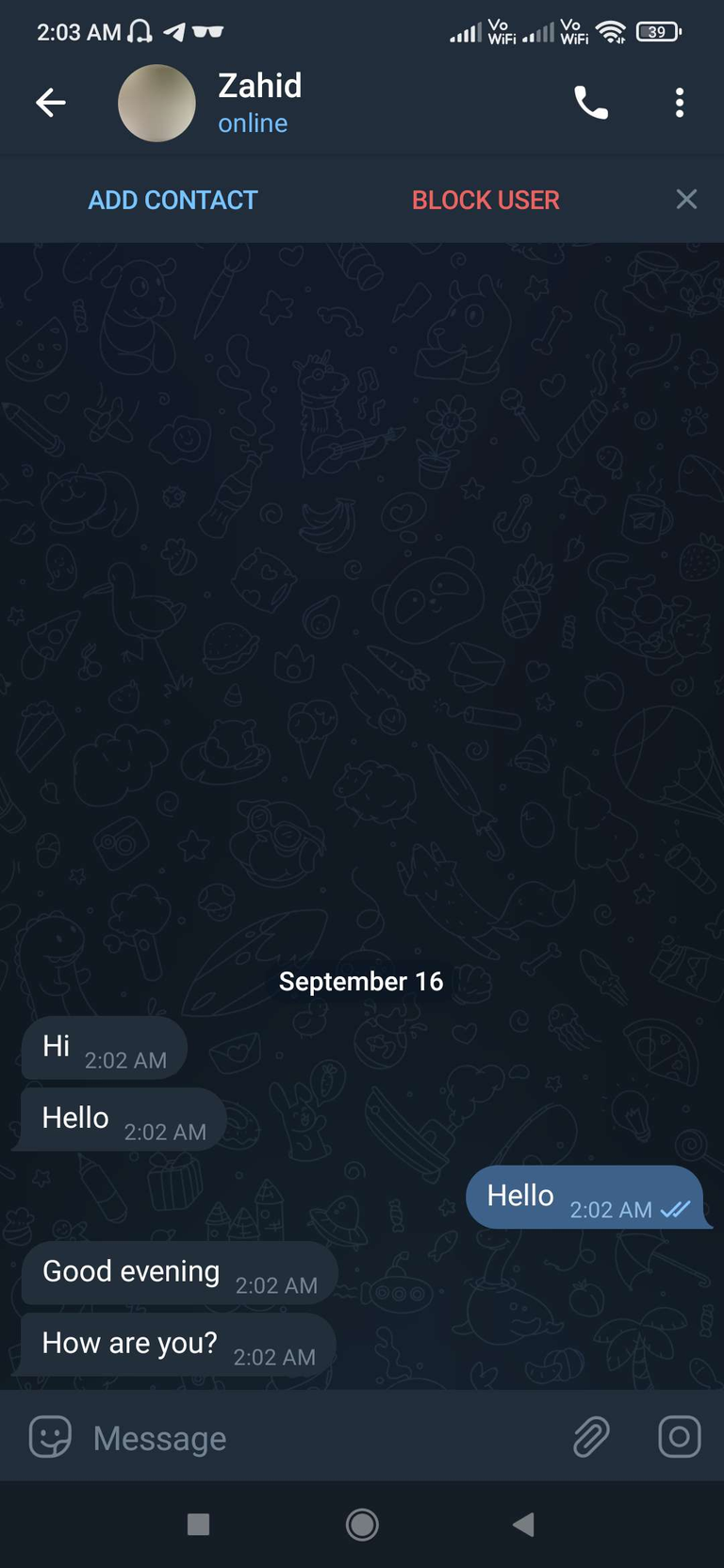 The more shocking part was brought to our knowledge in the morning when @imransoudagar shared that one of the users got scammed by this fake account of @zahidsun and sended $18 in the name of server fees.
You can see that the user made payment in ETH to the scammer.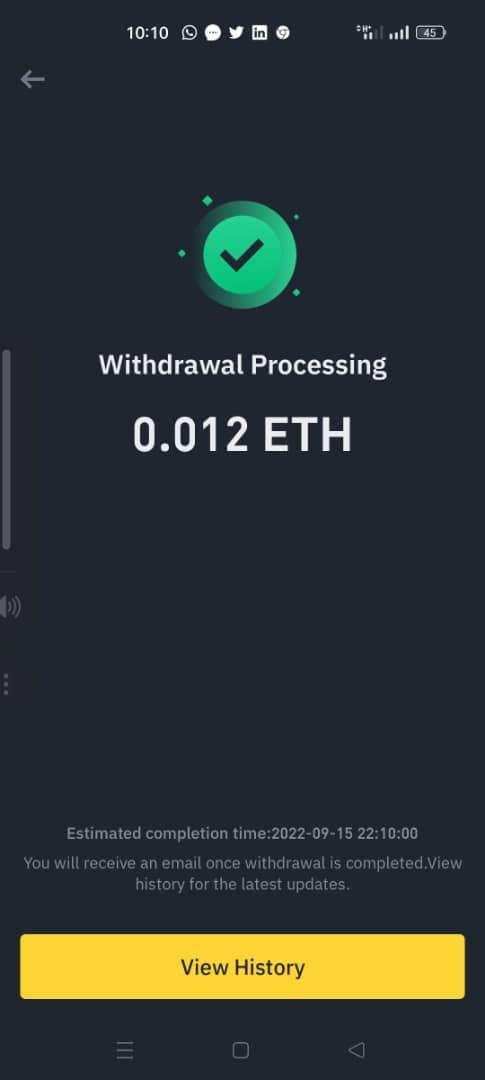 Below is the conversation between chibuzor and imransoudagar that imran shared with us this morning.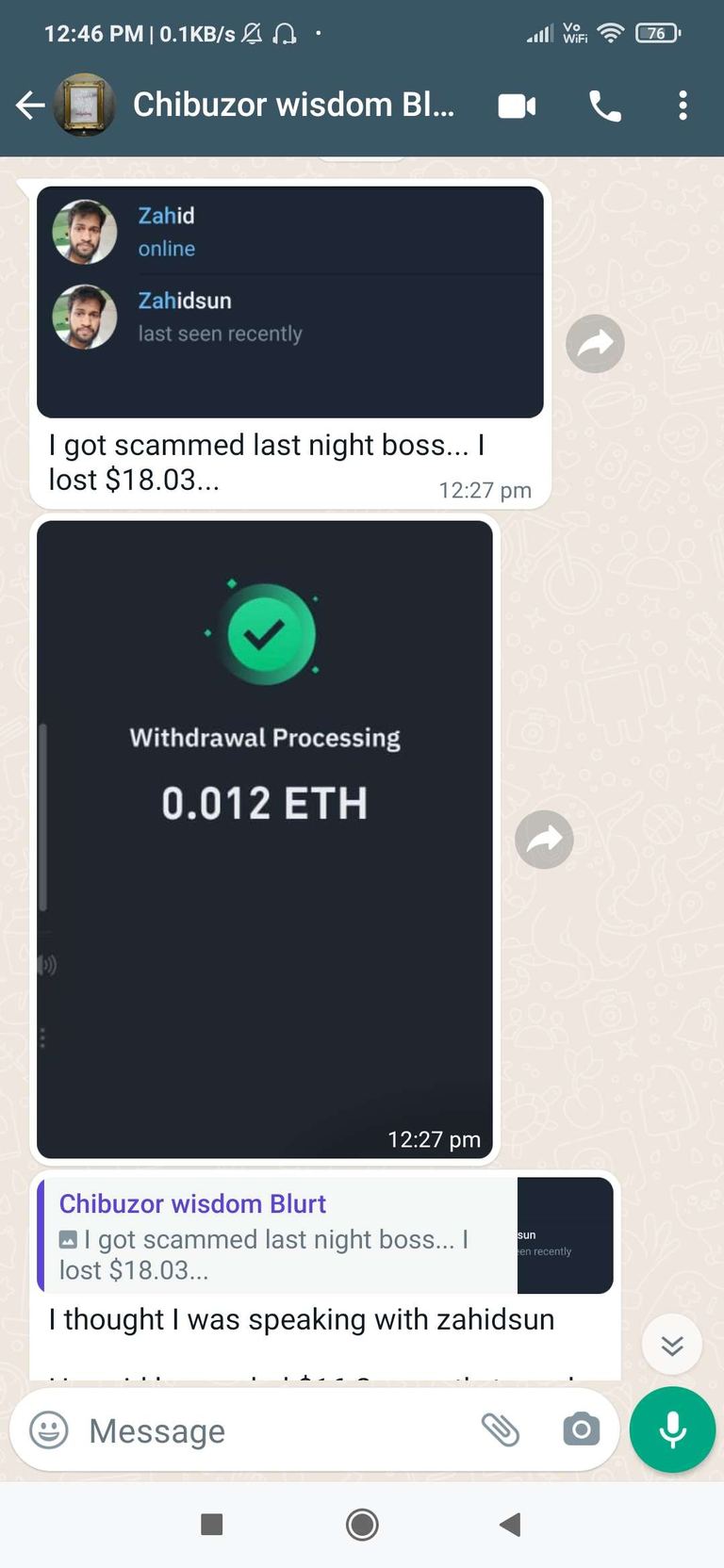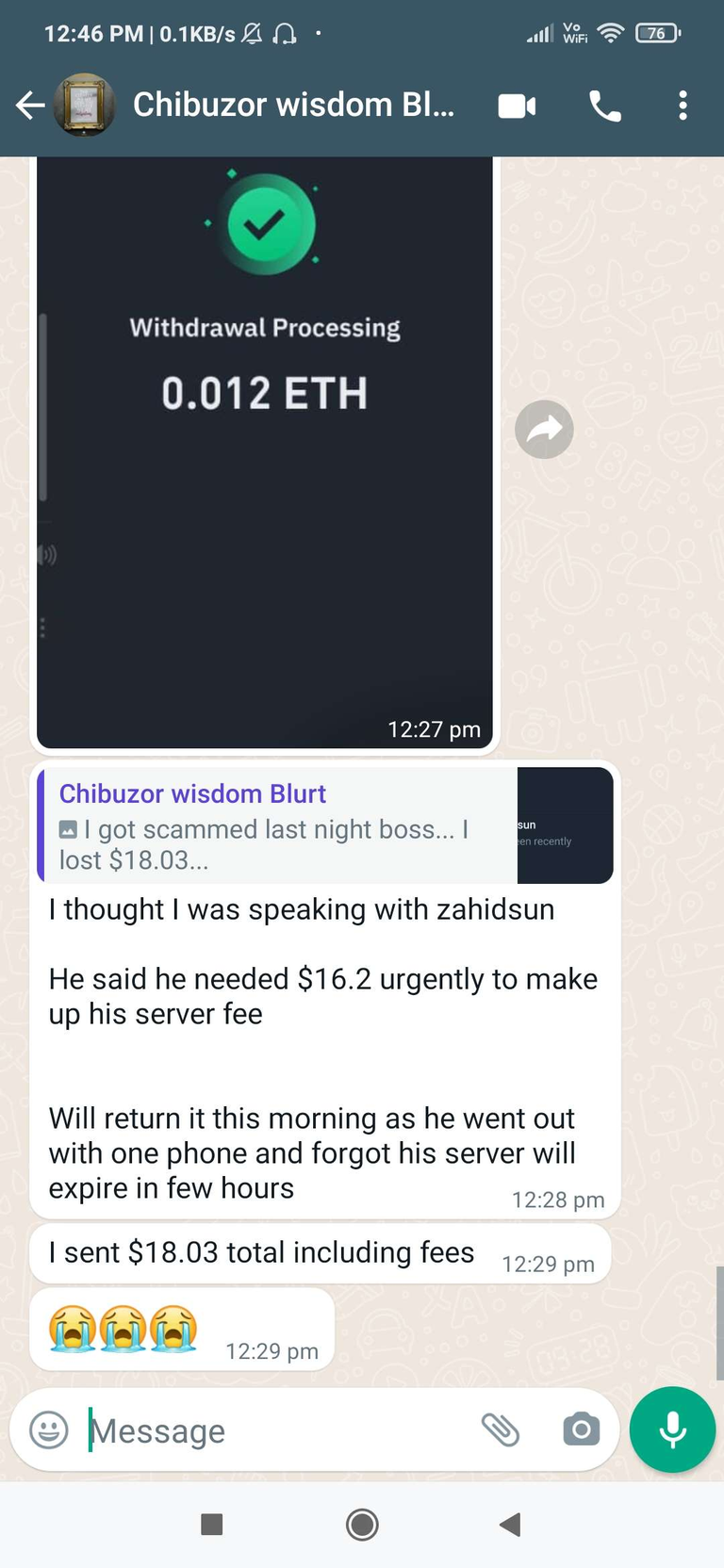 I was talking to @zahidsun recently and he asked me to write a post informing about this scammer as he was not at home and it was not possible for him to write a post about it anytime soon.
So just to make aware of this scammer , please don't send any amount of crypto to him.
Also always remember that no one from Team India ( @tekraze , @imransoudagar , @kamranrkploy , and , @zahidsun ) will ask for money from you in any case.
I am sad for the loss that chibuzor faced and i will only request him to stay alert for future.
That's all for this blog , please reblurt this post so that more and more people can know about this.
Thank You