I took the book fair as an opportunity to purchase some stationaries for school children. World children's day is coming and my mother asked the support to purchase them some kind of gift on that day. First, she wanted to buy some notebooks per student as the stationary cost is not affordable for most of her class students. But when we calculated the total, it cost a lot which is really expensive for us also. So my mother was hesitant to do the program after the estimation.
But anyway I had the hope that I can buy something good for a low price from the book fair. I had nothing planned in my head, but I looked to purchase some pencil cases. Suddenly I saw a "Mango Stationary" stall which was very crowded. I realized that there is something very special happening. Actually, they had some good offers for items. But I am not enjoying these high price offers. A few months back we purchased these stationaries for the same price that comes after their offer.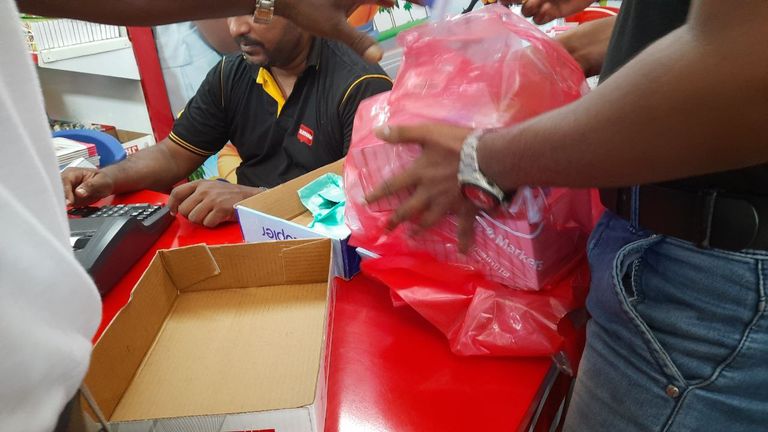 They had small pastel boxes for 170, which costs 210 LKR now. I guessed it will be convenient to purchase some pastel boxes for students. We purchased 25 of them which cost 4250 LKR.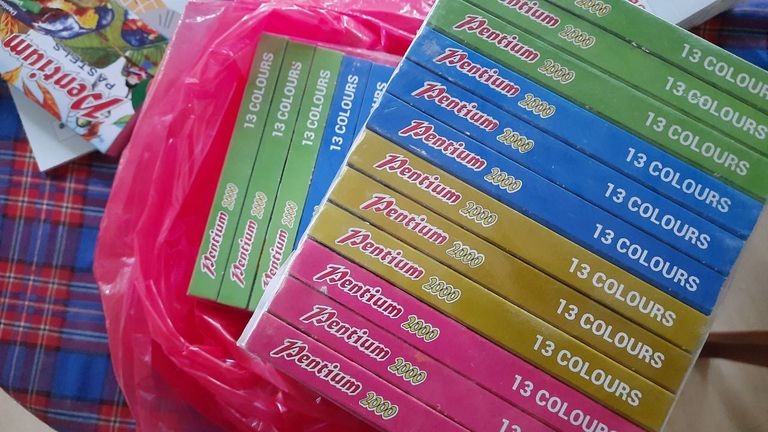 Then I really wanted to buy notebooks. Mango Also had a offer, one book free for two books. Due to the crowd, I really couldn't reach that side. Atlas stall is also fully occupied by parents. So I went to the "Class Mate" stall next to "Promate". It was also very crowded. I think now parents try to purchase books for cheaper prices from bookshops as much as they can. But really they were not cheap.
They had books with cute covers. For 12 bundles, they offered a 30% discount. One book (80 pg )cost 160 LKR :/. So actually this means a book is 112 LKR. We purchased two dozen and one book from this stall. Which cost us 2800 LKR.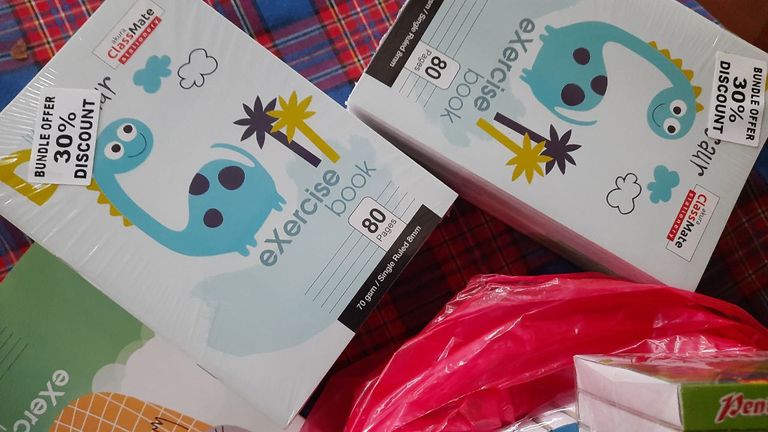 I am also thinking to buy 25 small sticker cards for them. I always think kids love sticker cards. Actually, my mother was thankful a lot because she can give something to students during this difficult time. Actually, this time is very difficult for them as teachers. On one hand they struggle financially and on another hand, they see the difficulties of students.
94 STEEM were received from sl-charity account for this activity.


Hope to share students' faces after October 1st.