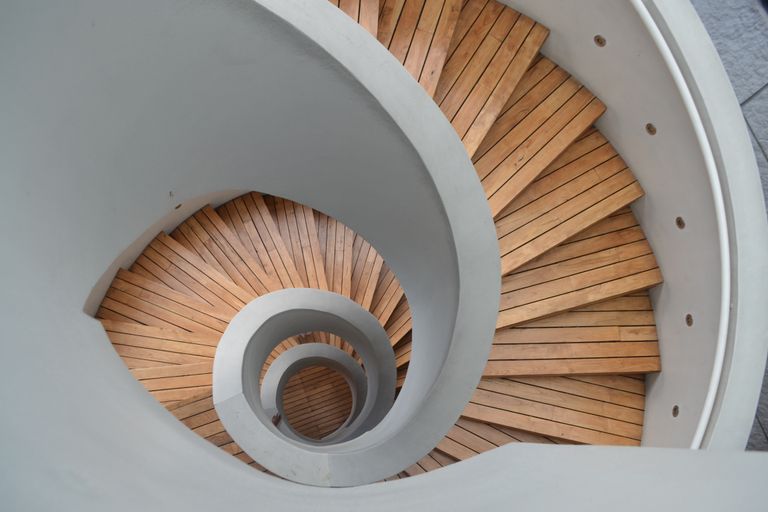 Photo by Junar Eliang on Unsplash
After the staircase, we moved to build the storage cabinet under the staircase. I am going to share with you some learnings that we had during the process.
From the beginning, we had the need of building more storage facilities as we didn't have a planned store room. Apart from the pantry, we decided to create a wall cabinet under the staircase as storage. We had two concerns before designing this. First, we thought do we build this for beauty by adding spaces to flower pots? Our second thought was whether we build a fully covered cupboard. After several decisions, we came up with the idea to make it fully covered focusing on our main concern.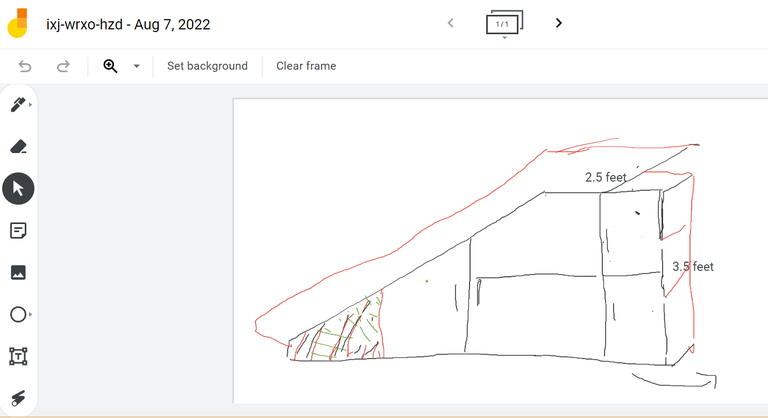 During our planning meeting, we came up with the above sketch which is very simple and easy to make. This was purely what we drew based on our requirement and we knew that the carpenter will modify and optimize the design. When coming to this point in time, we clearly understood the carpenter and her talent.
After some optimizations, the carpenter created the frame for a three-block cupboard with two narrow cupboards and two wide cupboards. The corner triangular part we kept covered from the outside.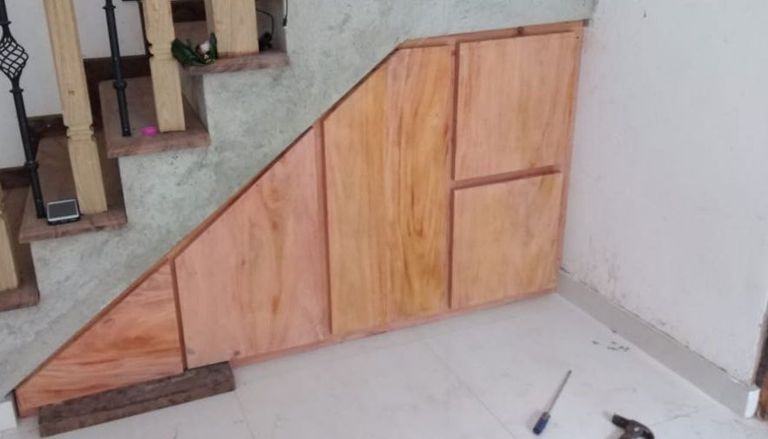 After fitting doors, we wanted to add some pattern as this look very plain. Carpenter, his own had decided on a very charming and nice pattern that enhanced the look of the cupboard.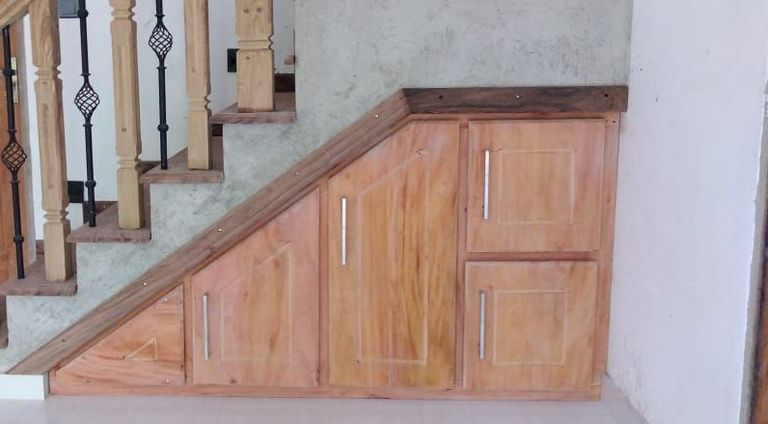 I guess it is nicely carved on the wood and looks so linear. I am so glad full to our carpenter, who was very creative and talented on this. He made our dream pantry and dream staircase as we expected. He is highly recommended to anyone.