Hello, one of my goals is to create a game called "Topics of the Week". I hope you will like the idea and many people will want to create works for this contest.
Rules
Each week 5 themes are drawn at random.
Each participant creates a work based on a theme (min. 1)
The artwork can be anything - text, song, video, drawing (...).
It would be worthwhile to appear what the work is about - just in case ;)
It would also be worthwhile to add the tag #topicoftheweek, so that it would be easier to find all the entries and add in the aggregate summary.
For the time being, I propose that voting for Topics should be done under the aggregate posts, where a participant can give a score (1, 2, 3) for selected entries (max 3). Of course, you can not give the same score to two or more entries
We do not take the topics literally, and look for all sorts of analogies (e.g. if the topic is Robert Lewandowski, you can write about Football, his restaurant chain, footballers in general, etc.), the topics are not literal.
Please use english language :)
GOOD LUCK!
The prize pool is 1000 Blurt. 1st place 500 Blurt, 2nd place 300 Blurt, 3rd place 200 Blurt.
Topics
Ilium (bone)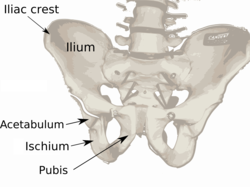 The ilium is the uppermost and largest part of the hip bone, and appears in most vertebrates including mammals and birds, but not bony fish. All reptiles have an ilium except snakes, although some snake species have a tiny bone which is considered to be an ilium
Saginaw County Fairgrounds Main Gate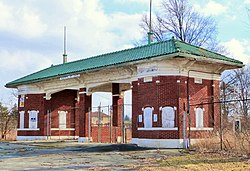 The Saginaw County Fairgrounds Main Gate is the entry gate to the former Saginaw County Fairgrounds, located at 2701 East Genesee Avenue in Saginaw, Michigan. It was listed on the National Register of Historic Places in 2014
Department of Mechanical Engineering, Imperial College London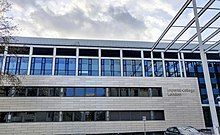 The Department of Mechanical Engineering is responsible for teaching and research in mechanical engineering at Imperial College London, occupying the City & Guilds Building at the South Kensington campus. The department has around 45 faculty members, 600 undergraduates, and 250 postgraduate students. The department ranks 8th in the QS World University Rankings's 2018 table
Southern Center for Human Rights
The Southern Center for Human Rights is a non-profit public interest law firm dedicated to enforcing the civil and human rights of people in the criminal justice system in the South. Based in Atlanta, Georgia, it has won cases in several states in the southeastern United States, including Georgia, Alabama, and South Carolina.
Percentage depth dose curve
In radiotherapy, a percentage depth dose curve (PDD) (sometimes percent depth dose curve) relates the absorbed dose deposited by a radiation beam into a medium as it varies with depth along the axis of the beam. The dose values are divided by the maximum dose, referred to as dmax, yielding a plot in terms of percentage of the maximum dose. Dose measurements are generally made in water or "water equivalent" plastic with an ionization chamber, since water is very similar to human tissue with regard to radiation scattering and absorption.