A place not to be missed if you are visiting Italy. This Country is full of natural beauty and leaves us speechless by it's beauty. Lake Como was a must do on my list of things to see in Italy. I had read quite a lot about it, and looking at the pictures I had decided that this should be visited.
We made a day trip to Lake Como, which I think was sufficient. Any day staying here for a couple of days would be ideal but that would not be possible if you have limited time and want to go around to maximum places. It was a 2.5 hrs train journey from Milan. The first day when we planned to visit Lake Como, we reached the station and got to know that all the trains were cancelled that day to Lake Como due to some strike. It was a big disappointment and I was worried that if the strike continues the next day then we would never be able to visit this place. Thankfully next day the trains were on time and we reached Lake Como.
On reaching the station it was easy to pave our way out to the city center, which is along the lake side. We took the bus and reached the city center within 10 minutes. At the tourist information desk we had gathered information about what all places we would like to see. We did not want to clog up our day visiting museums, because that we were seeing enough in other places. Our focus was to spend more time at the Lake side, doing the cable car ride and visiting the local market.
As soon as we reached the first thing we did was to get on to the cable car. There was a long queue and it was a bright sunny day with sun over the head, making it uncomfortable to stand in the queue. But the beauty of the place was such that one cannot even think of missing it and it was really worth the effort.
I clicked many pictures in this place. Loved the vibe of this place.

This is the Lake Como, truly gorgeous. My picture is doing no justice to the beauty of this place, which you see in real.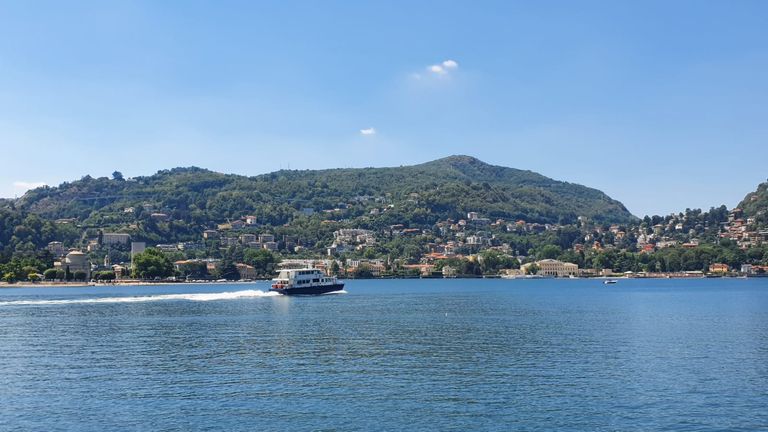 A family click is a must :-)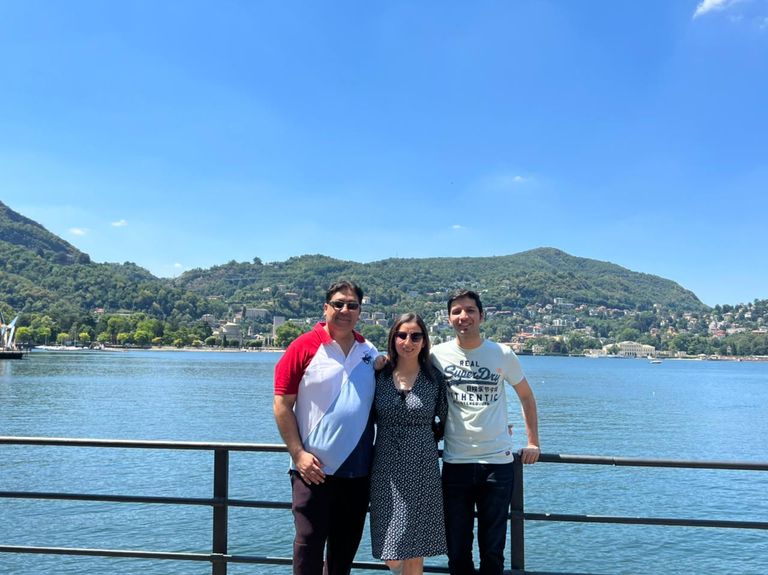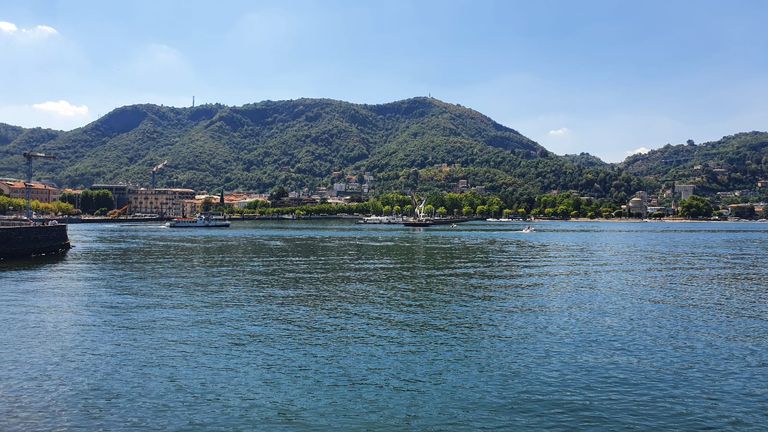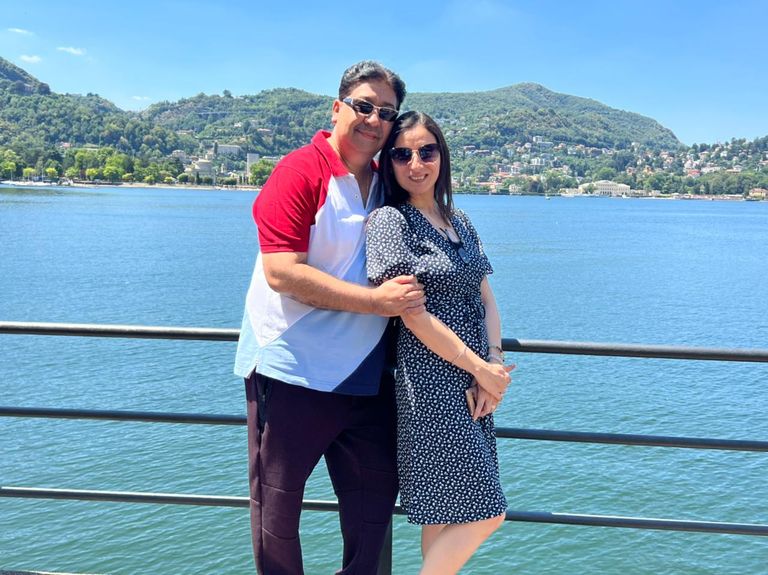 After clicking a few pictures at the Lake side we immediately got into the line for Cable car.

Almost a wait for an hour and we got into the Cable car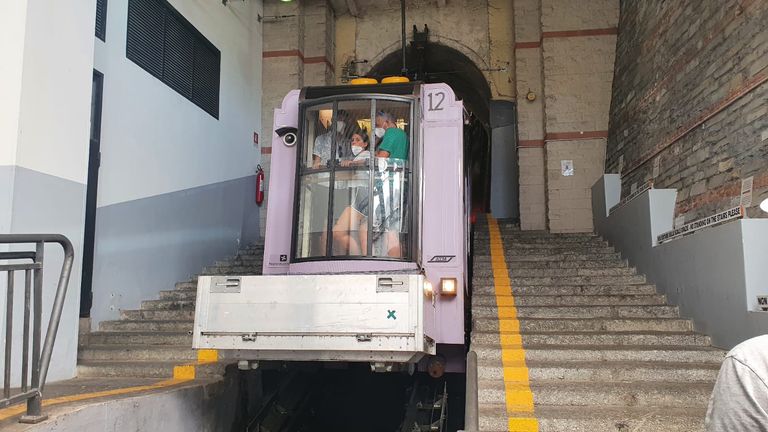 Started our way up, on both sides were lush green trees and as you would look down you would see the blue lake. The blue and green combination was a feast for the eyes.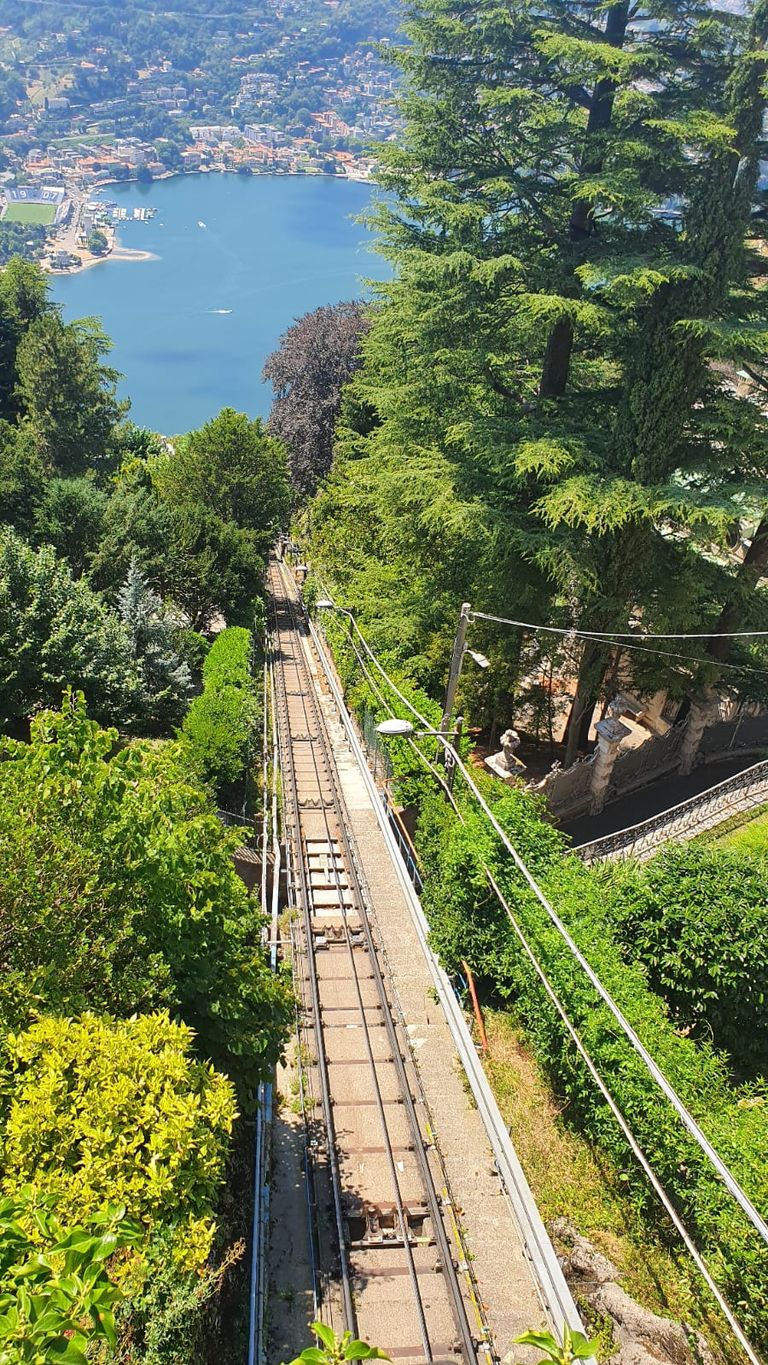 Reaching the top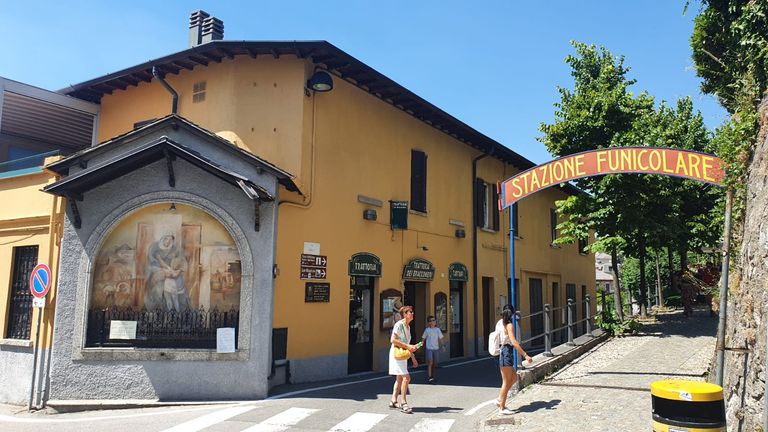 And these views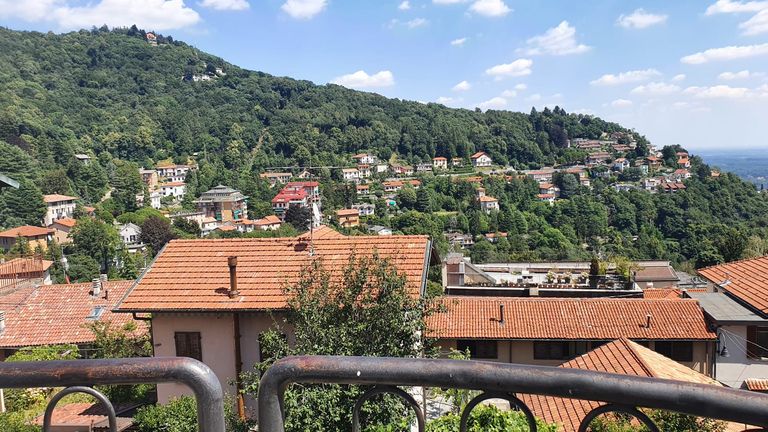 What would you do to live here if given a choice. I guess I would do anything. But it's an exorbitant place, so to live here one would need loaded pockets.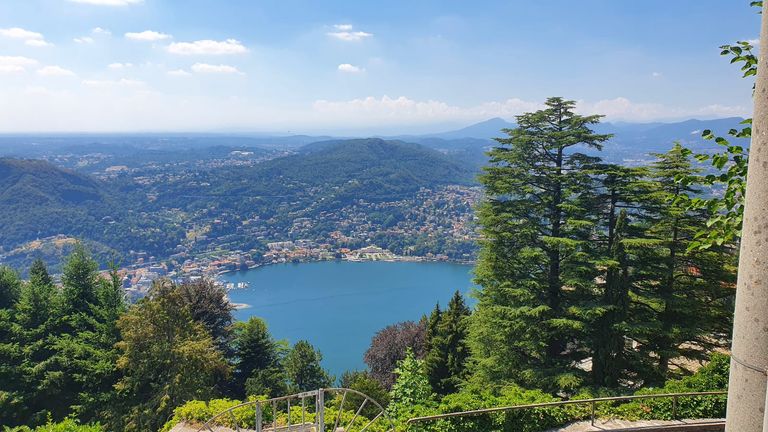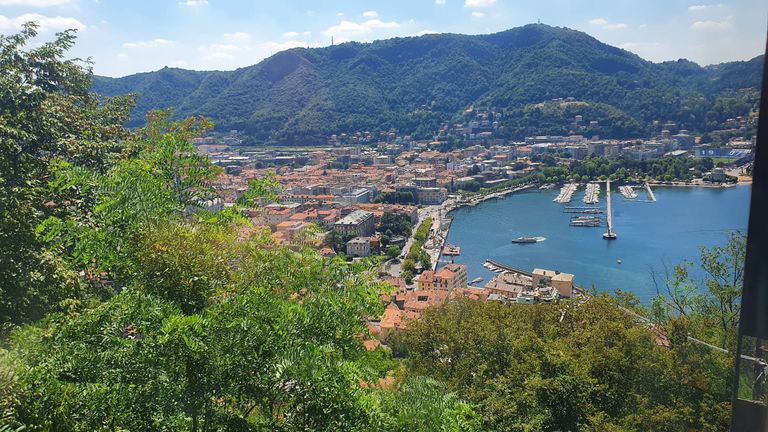 I was going on an on with pictures and my son was feeling fed up of me. He was like, mom stop it now...hehehe. I wanted to gather every bit of this place and take it with me.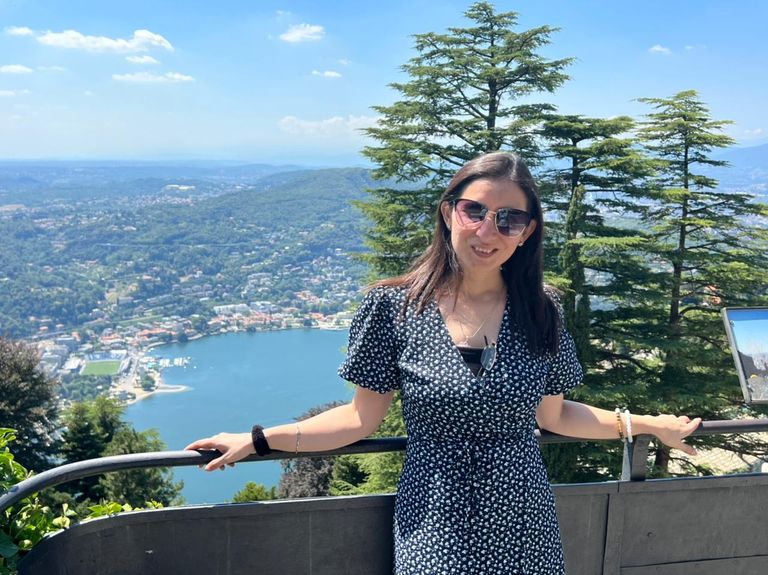 After the Cable car ride and getting down back to the city center, we visited the Cathedral there, had our lunch, spent time in the market and headed back to Milan, the train journey was equally pleasant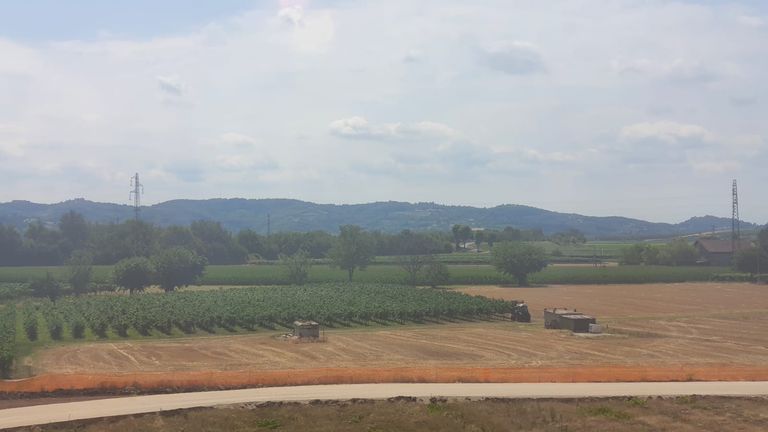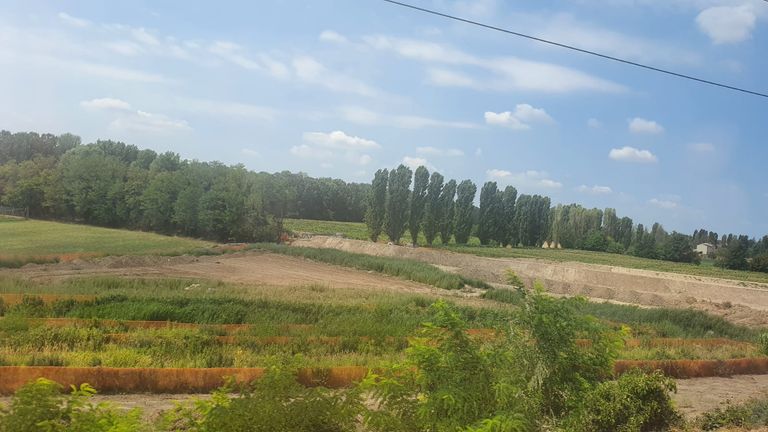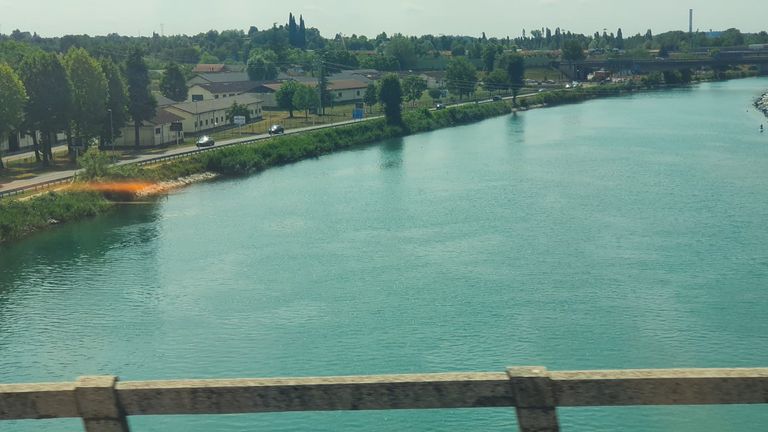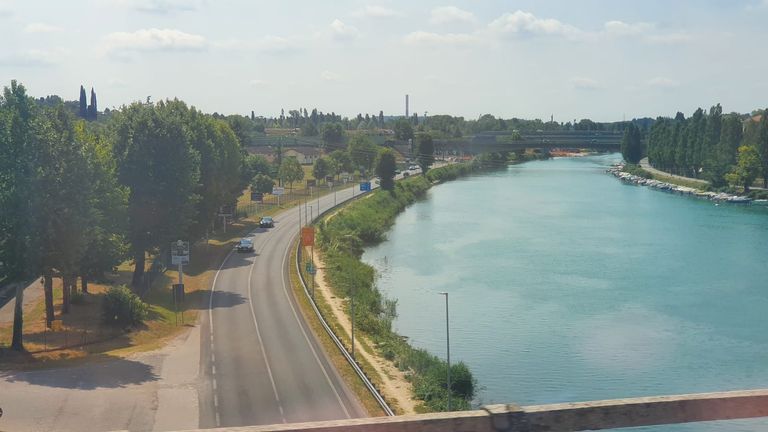 Arriving back to Milan.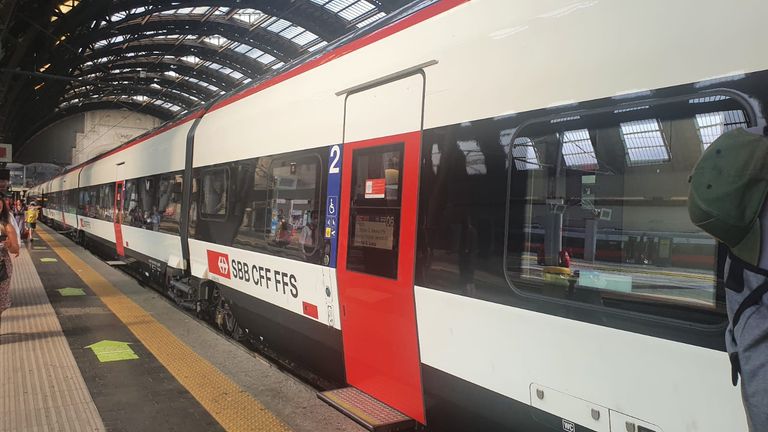 That was the end of a beautiful day spent at Lake Como
Thank you for visiting my blog. 👼🏻👼🏻💖💖🌹🌺🌸





"Unlimited Abundance, Blissful Happiness and Unconditional Love"