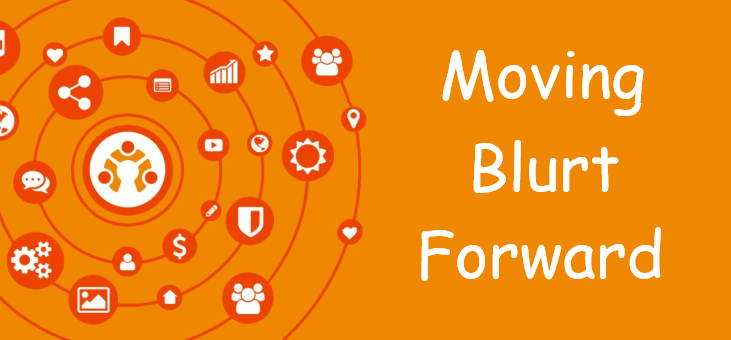 It's been a long time since my last post. Although I've been quiet from posting, I haven't stopped reading.
This is my formal proposal on the maintenance and development of the different tools I maintain and develop for Blurt. Some are in active development, while some are in maintenance.
This proposal requests for the DAO to fund the service and development costs of the tools mentioned below.
1. Under Development
Here are the list of tools that are in active development.
BlurtKey

Status
Development

Publish to AppStore - three issues prevent the app from being published to AppStore

Company Registration

Since BlurtKey handles cryptocurrencies, according to Apple's Store Review Guidelines, apps handling cryptocurrencies need to be registered under an Organization Apple Developer account.

Free Account Creation

Current account creation requires the user to pay for account creation. Although, we have free account creation via Discord, Apple doesn't detect this and only sees signup page with payment

Account Screen Crash

Account screen in Android crashes; need to fix this for better UX

Custom APIs

Status

I maintain different APIs for Blurt. Below are some of them as far as I can remember

Development

Bruno (https://blurt.blog/@brunobot)

Status

Currently, Bruno hasn't been sending me notifications. I've been planning to refactor his base codes

Development

I plan to analyze Bruno's codes and troubleshoot where errors happen why he no longer sends notifications
2. Under Maintenance
3. Budget
For this proposal, I am applying for a daily budget of 2000 BLURT for a period of 12 months. This daily budget considers future growth by adding a full-time developer.
Depending on Blurt's price, hopefully it's enough to cover:
Server/Infrastructure Costs
Development Costs
Company Registration (for BlurtKey)
Hardware Procurement
4. Commitments
I commit to keep all the code produced through this funding opensource. You can find BlurtKey, Blurt Tools, and APIs on their respective repositories in Blurt's openblurt repository.
I commit to write bi-weekly updates for any development updates.
5. Team
@eastmael
@saboin - Advisor
@rycharde - Advisor
@megadrive - Advisor
Support BlurtKey, BlurtTools, and APIs by voting for this proposal through https://blurtwallet.com/proposals. You can also help us by re-blurting this proposal.