Hello everyone ,
How are you all ? I hope everyone is fine and doing great in their life.
There are many people who reach out to us on discord and ask for help in regards to running a witness node for our beautiful blurt blockhain. Then one of the witnesses share the manual with that person for running a witness node for blurt.
Many users don't use discord , infact few don't like using it as they find it complicated. Anyways , we ( me , @imransoudagar , @zahidsun , and , @tekraze ) have helped many people of our beautiful platform.
We have tried our best to support new user under powerclub project by bringing various intresting contest , giveaways , etc for people.
Running a witness node is now alot more time saving compared to before. Earlier there was no presync image for our Blockchain and that's why anyone who wanted to run a witness node has to sync the entire blockhain from the beginning but now we have it synced until month of February 2022 so that means you have to sync only one month for now and rest you can download on this server as a presync image.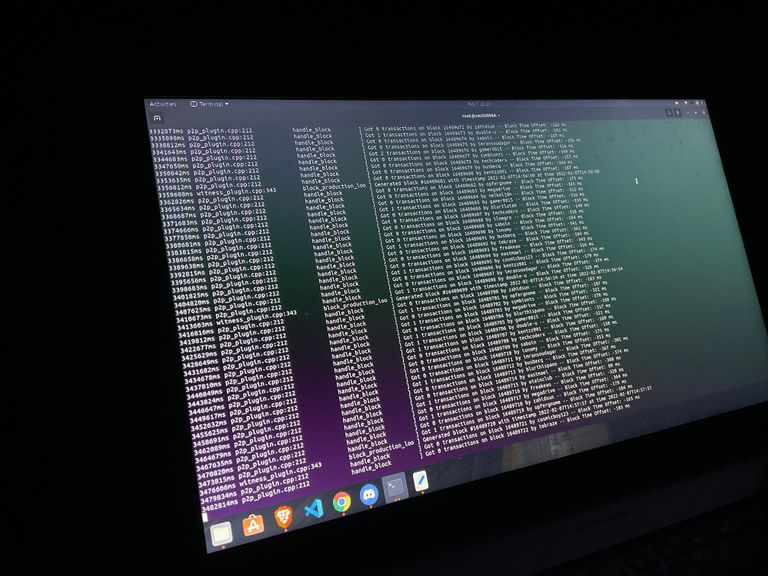 Here are the latest documentation for running the witness node , blurt is open source project and one can easily find everything on the gitlab but still here is the link to witness documentation available on gitlab.
So anyone who wants to run a witness node can visit the above link and ask any doubts to us here in comments below. Obviously you are most welcome to come and join our discord server but in case you are a person who don't want to use discord this is the place for you to discuss / ask questions about the same.
One of the users of blurt who is also from india ran a witness node for blurt , i saw his message on discord and helped him ran a witness node. The more witness we have the better it is for our Blockchain.
That's all for this post , i hope it was a informative post for the readers. If you like what me and my team are doing for blurt then consider Voting for our witnesses.
Vote for our witnesses
That's all for now , i will catch you so later today.
Thank you.