As you know being a witness is not free
And also important for the platform ( blockchain )
Many have left the boat and it would be wise to remove your vote from the ones who are no longer part of the list.
I disorganized the list on purpose to not push you to vote for certain witness, you do as you wish.
What matters is to unvote the dead ones and vote for the active ones.
🔆 From #50 to #46 only @blurt.one is still active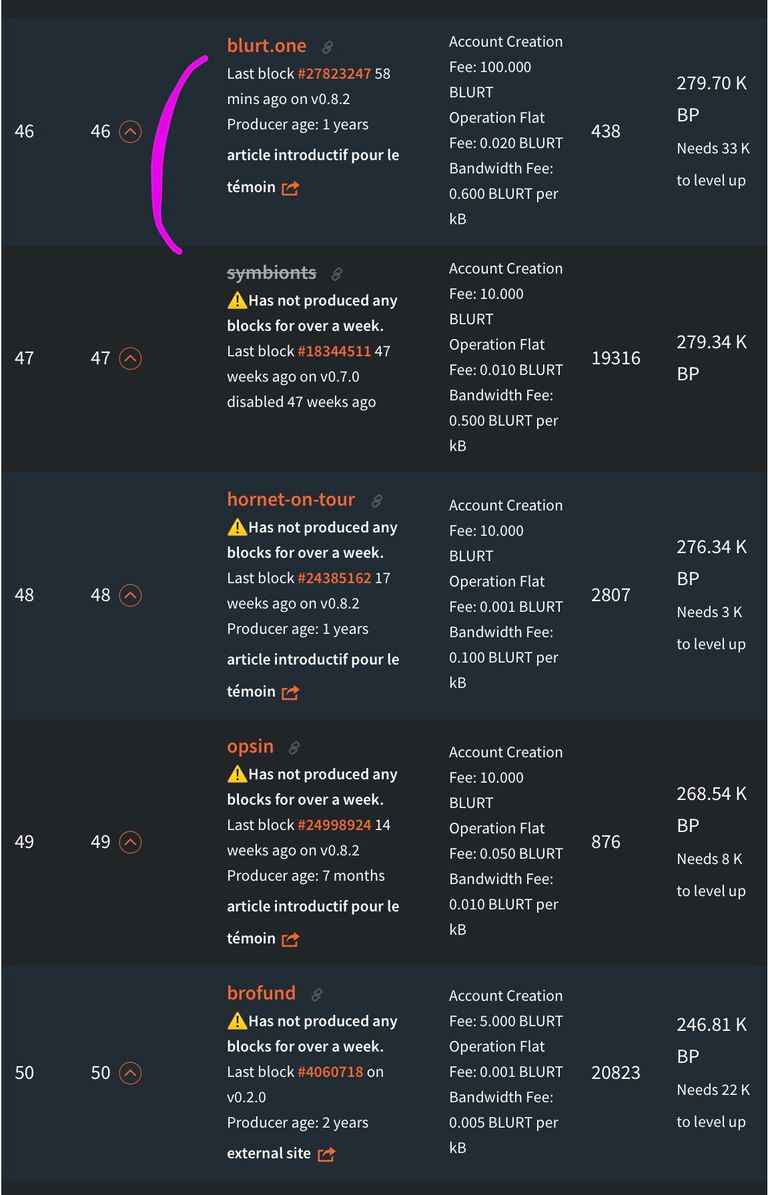 🔆 from 41 to 45 all of them are dead witnesses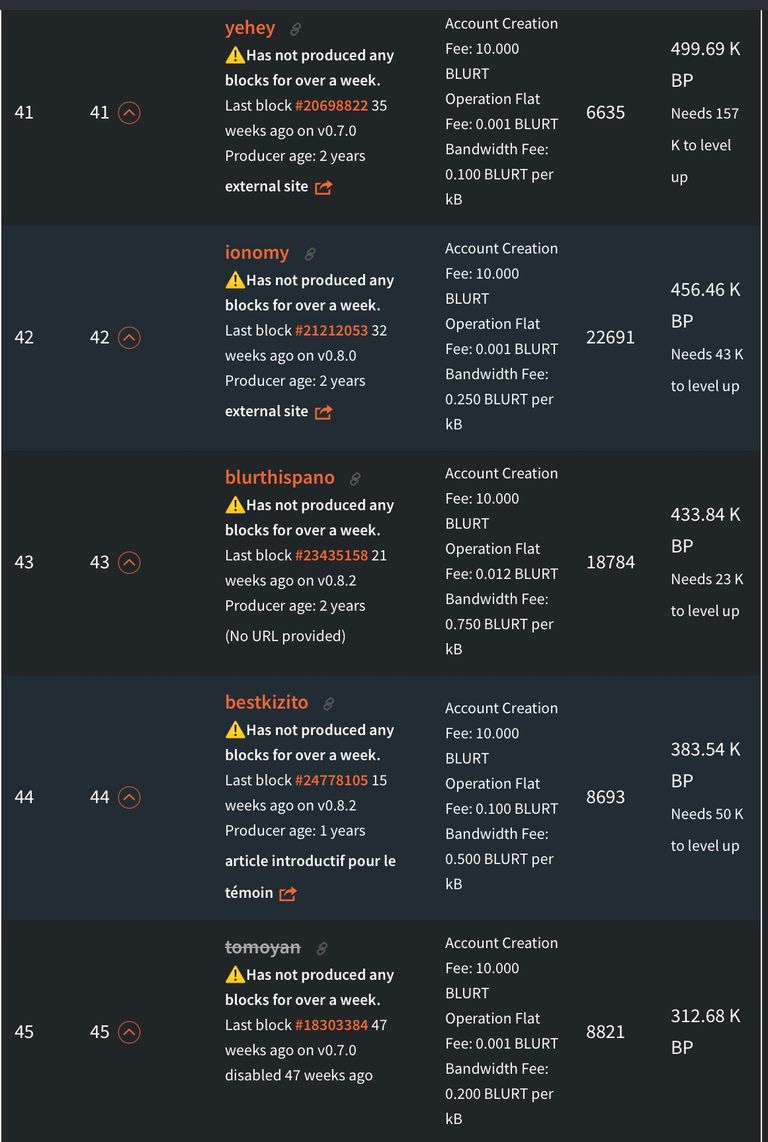 🔆from #46 to #40 only @pegarissimo is active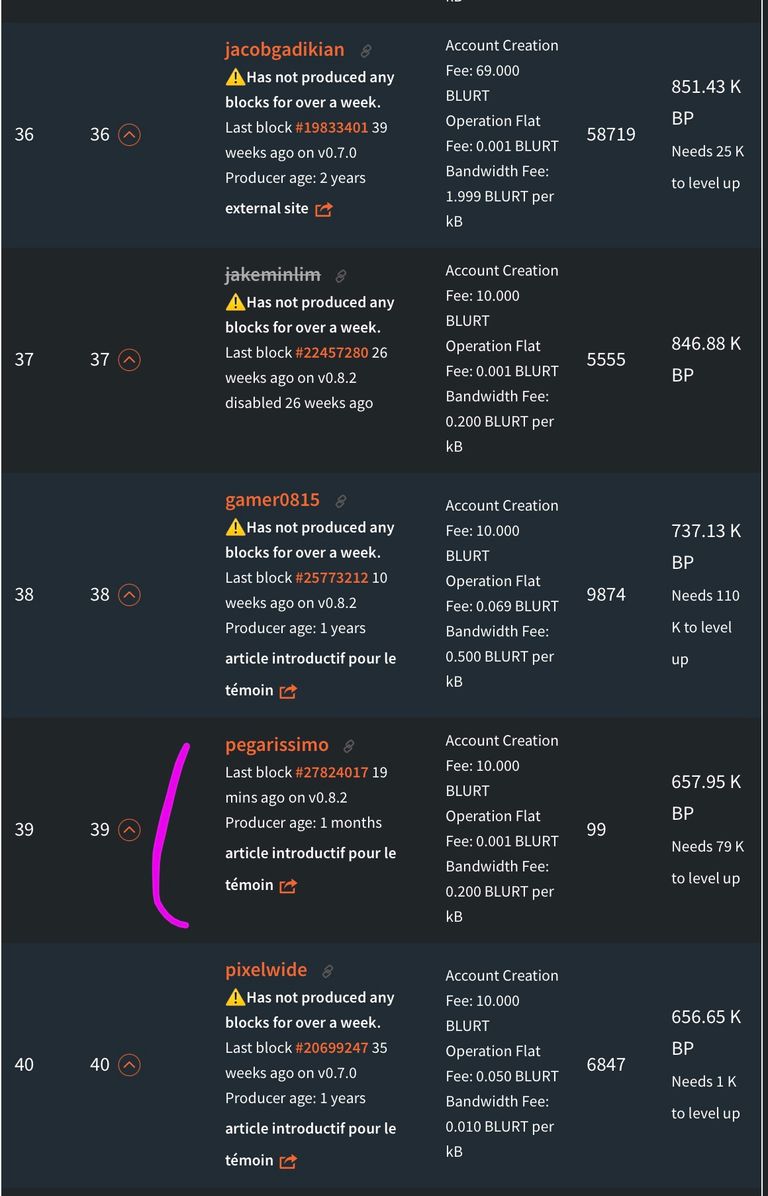 🔆 #31 to #35 @ytyeasin is dead witness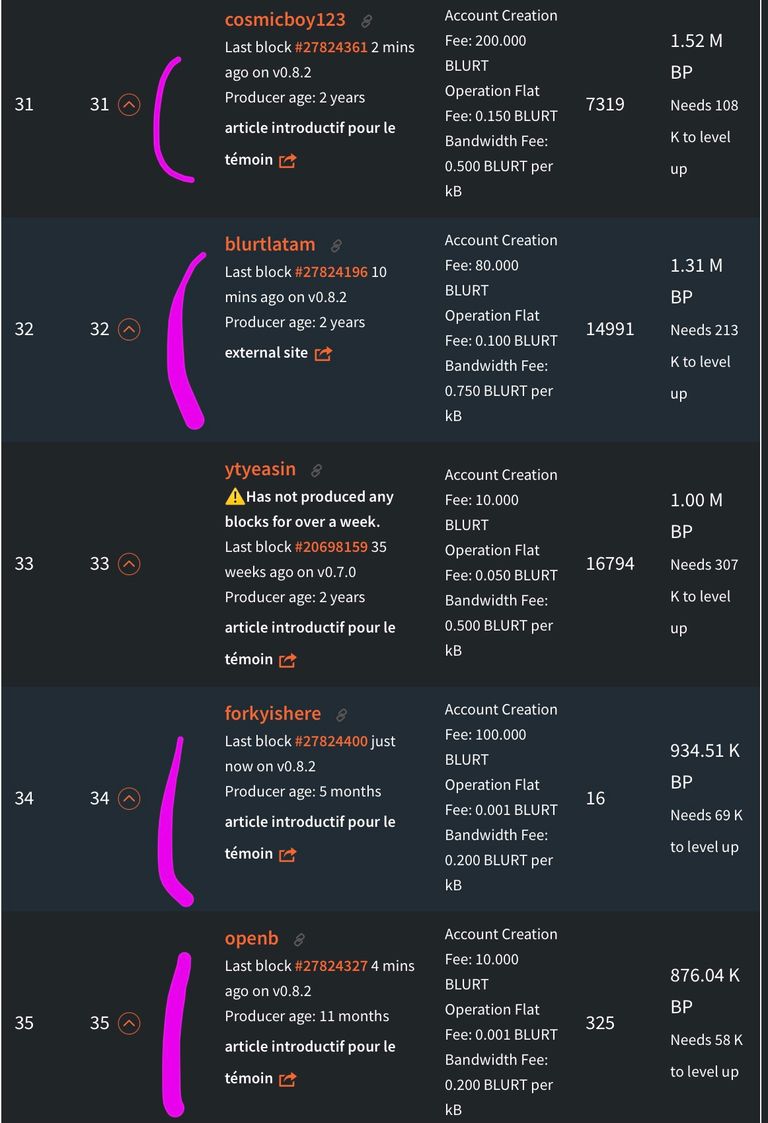 🔆 from #26 to #30 @joviansummer and @etainclub are dead witnesses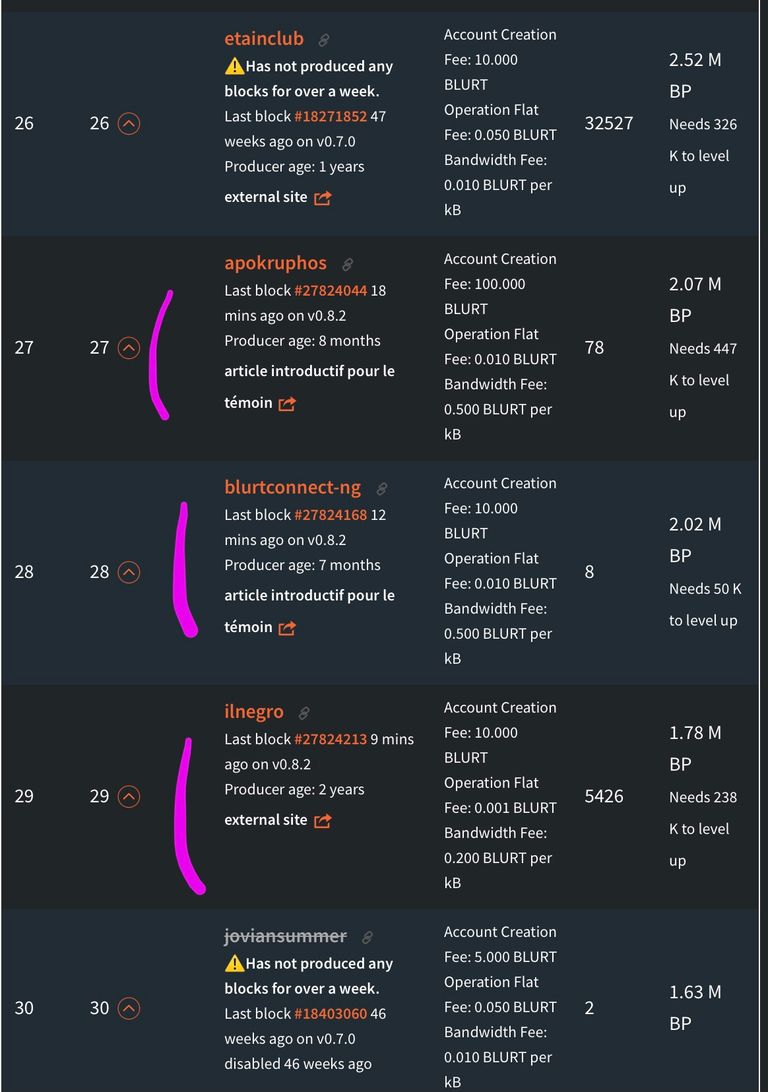 🔆 #70 @dududu1314 is the most down the list active witness.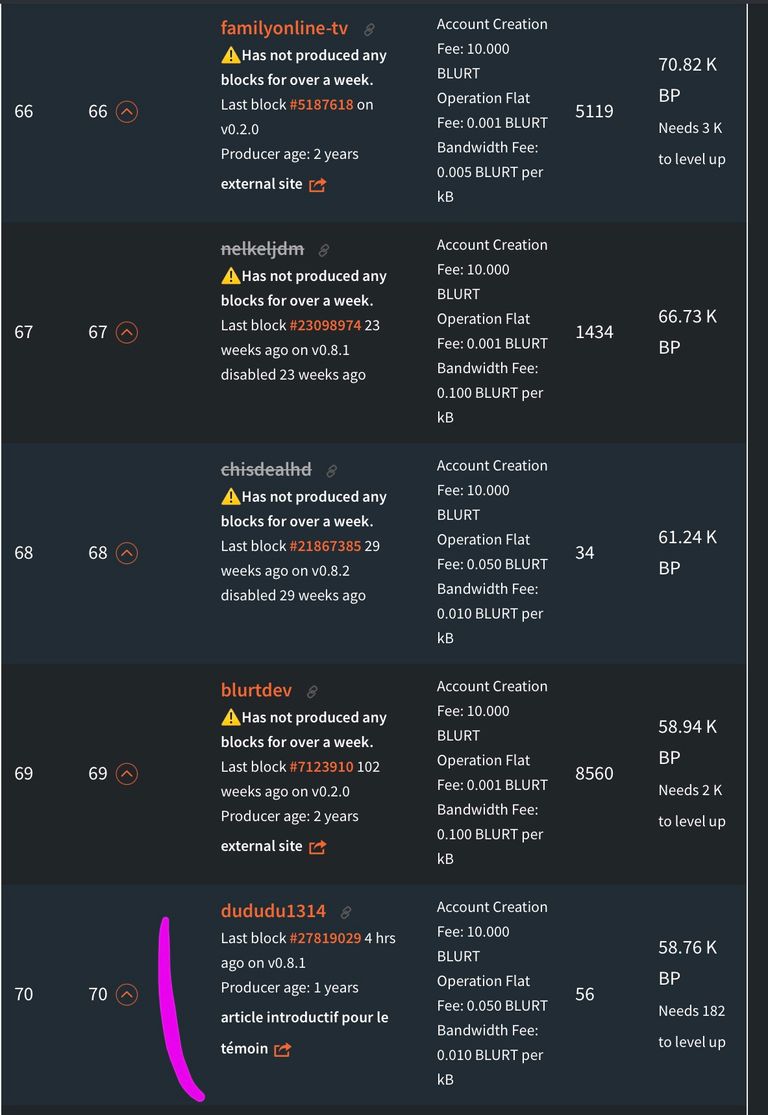 🔆 from #21 to #25 witness @busbecq is no longer active ( founder rycharde witness )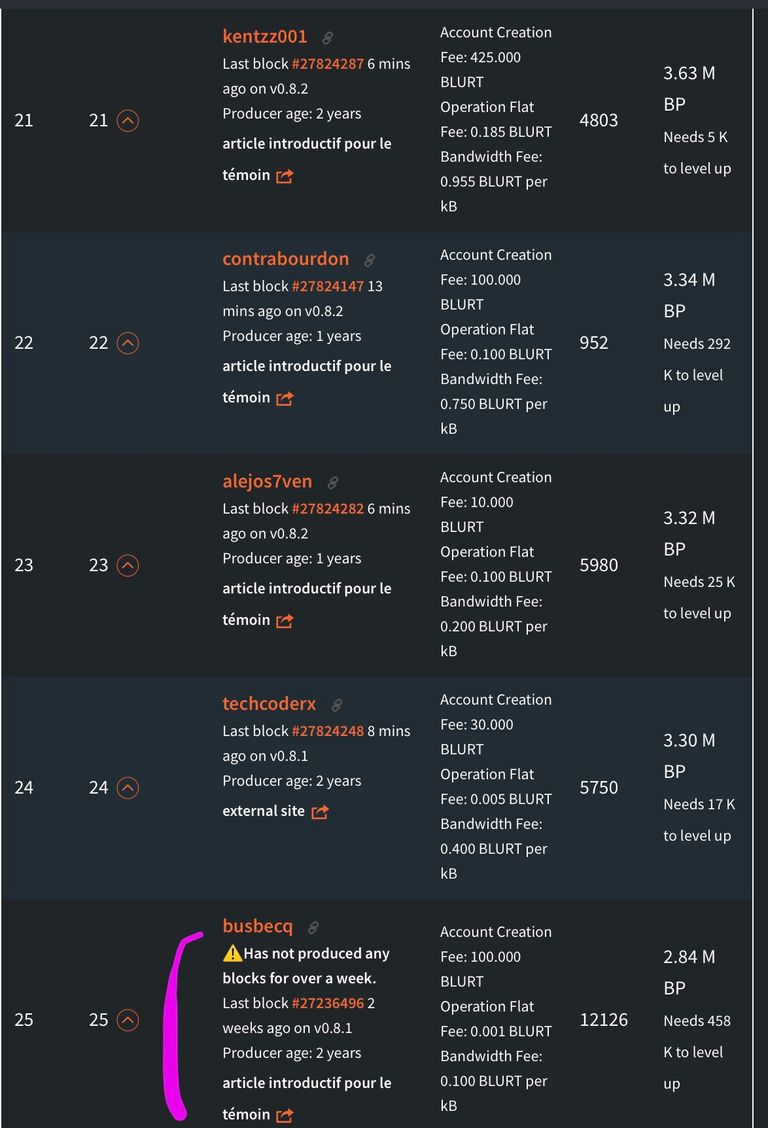 🔆 from #54 to #58 only @casualfriday is active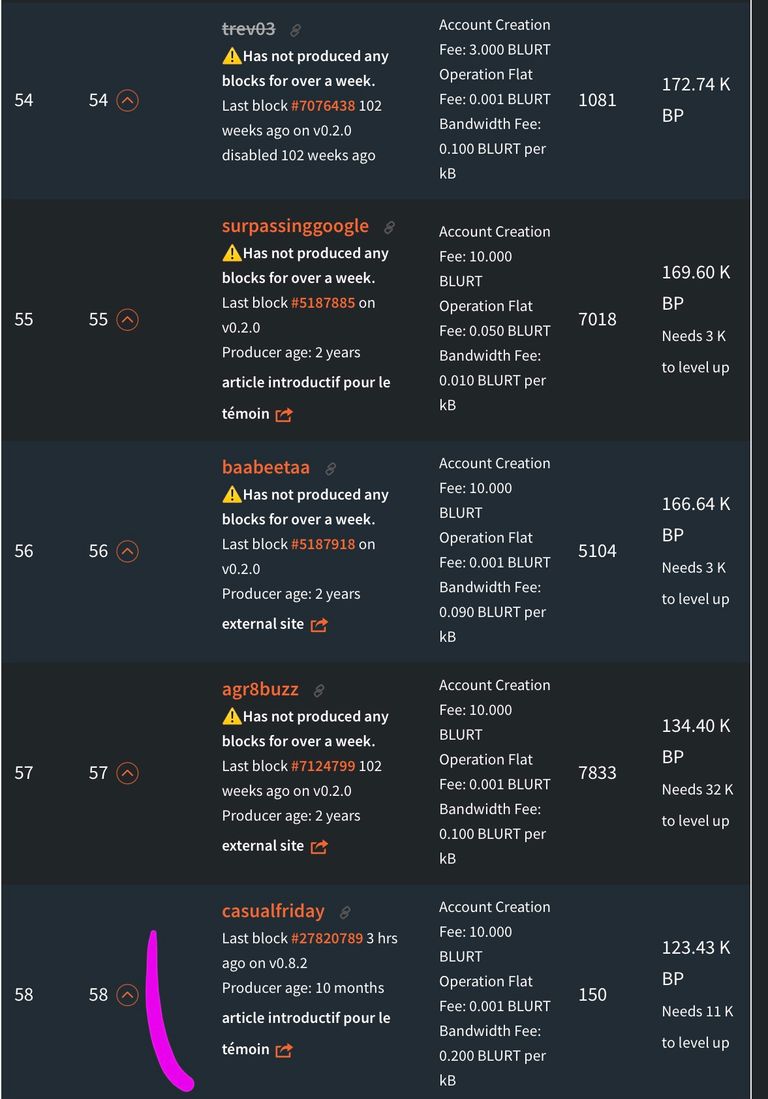 🔆 #35 @openb ( employee angelica ) is active
#36 #37 #38 are dead witness .
#39 @pegarissimo is an active witness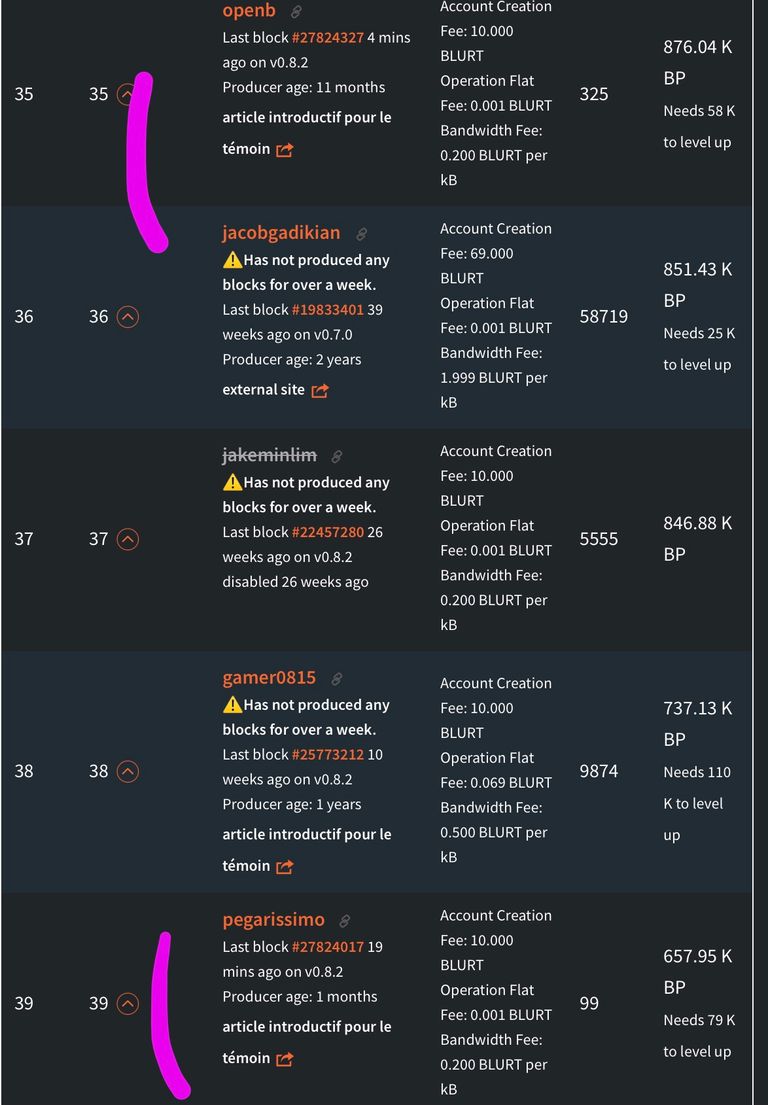 🔆from #42 to #46 only one active witness @blurt.one
#42 @ionomy #43 @blurthispano #44 @bestkizito and #45 @tomoyan are all dead witness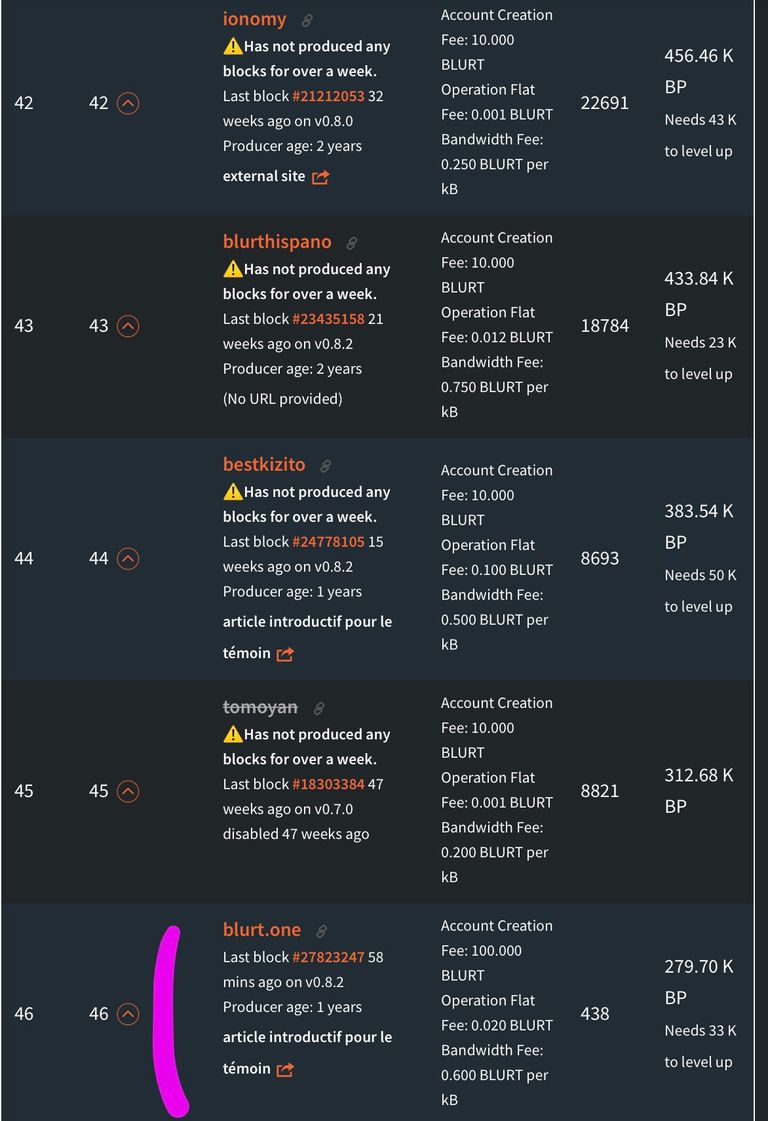 Thank you for caring about your witness vote and list and blurt community.
It is an important task to vote and unvote and chose well your witness.
@khrom is now #1
@saboin #2
@megadrive #3
@fervi #4
@tekraze #5
🔆🔆🔆🔆🔆🔆🔆🔆🔆🔆
Have a beautiful Weekend.

---
Posted from https://blurtlatam.intinte.org